We had never been to Morocco before and rather than stay in Agadir, which we thought would not give us much of a feel for the Moroccan terrain, we decided to book an excursion which would take us out into the countryside.
We opted for the Massa Jeep Adventure, which cost us £60 each, lasted for 8 hours, included a traditional Moroccan lunch and we covered more than 200km, much of it off road through Berber villages and the edge of the Sahara Desert.
It was a brilliant day and well worth thinking about if you find yourself docking in Agadir.
Our first view of the port was a mass of containers which told us just how big a port it is.
It was good to see the vehicles waiting by the quayside as our tour was first off the ship at 8.30 am.
The vehicles were Land Cruisers which we found very comfortable even when bouncing about off road.
Our tour was a convoy of 4 vehicles and our guide Ahmed, was a real character and a mine of information.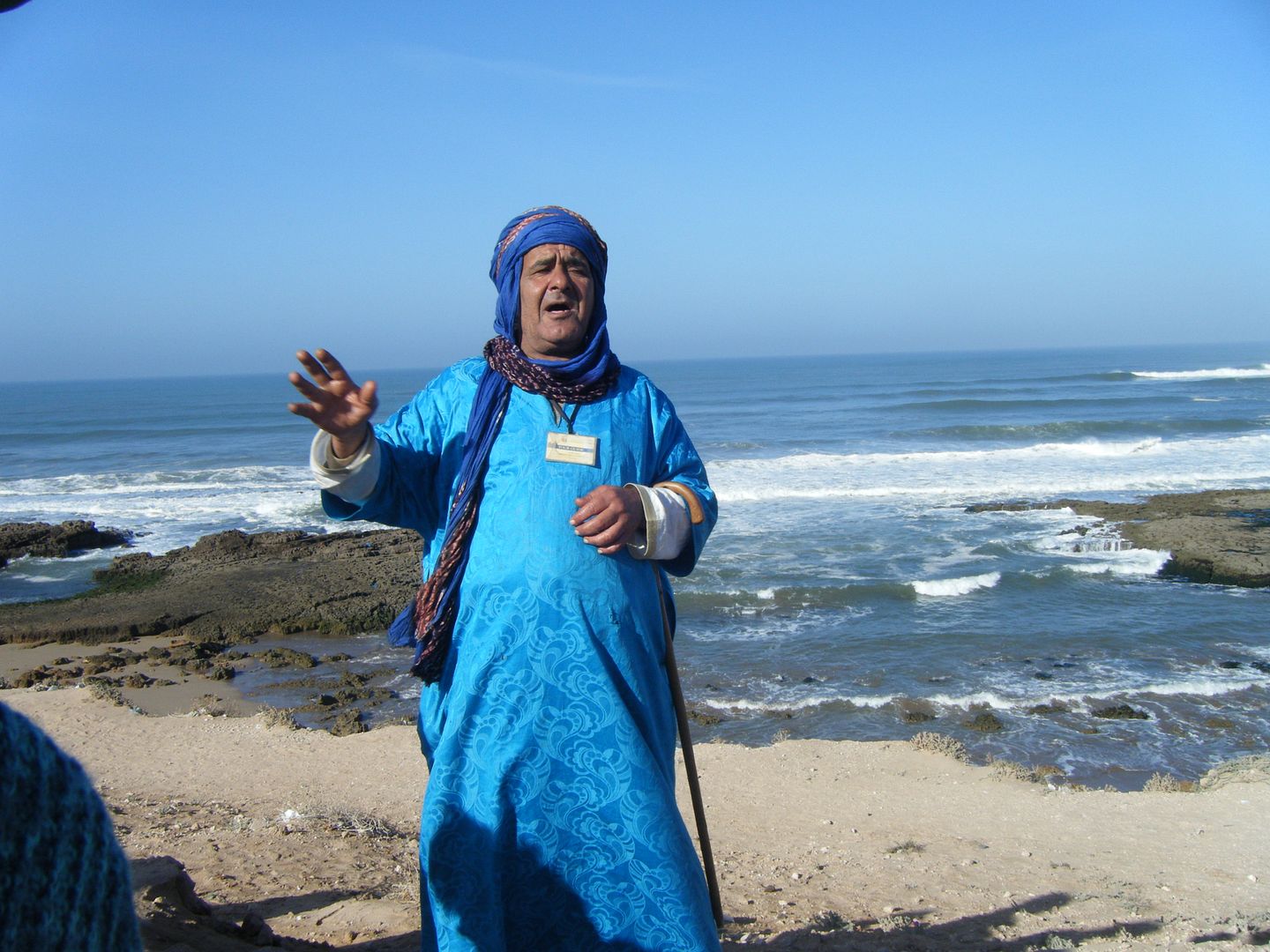 Here he is talking to P, where he made a point of 'mentioning' his tip that he expected at the end of the trip.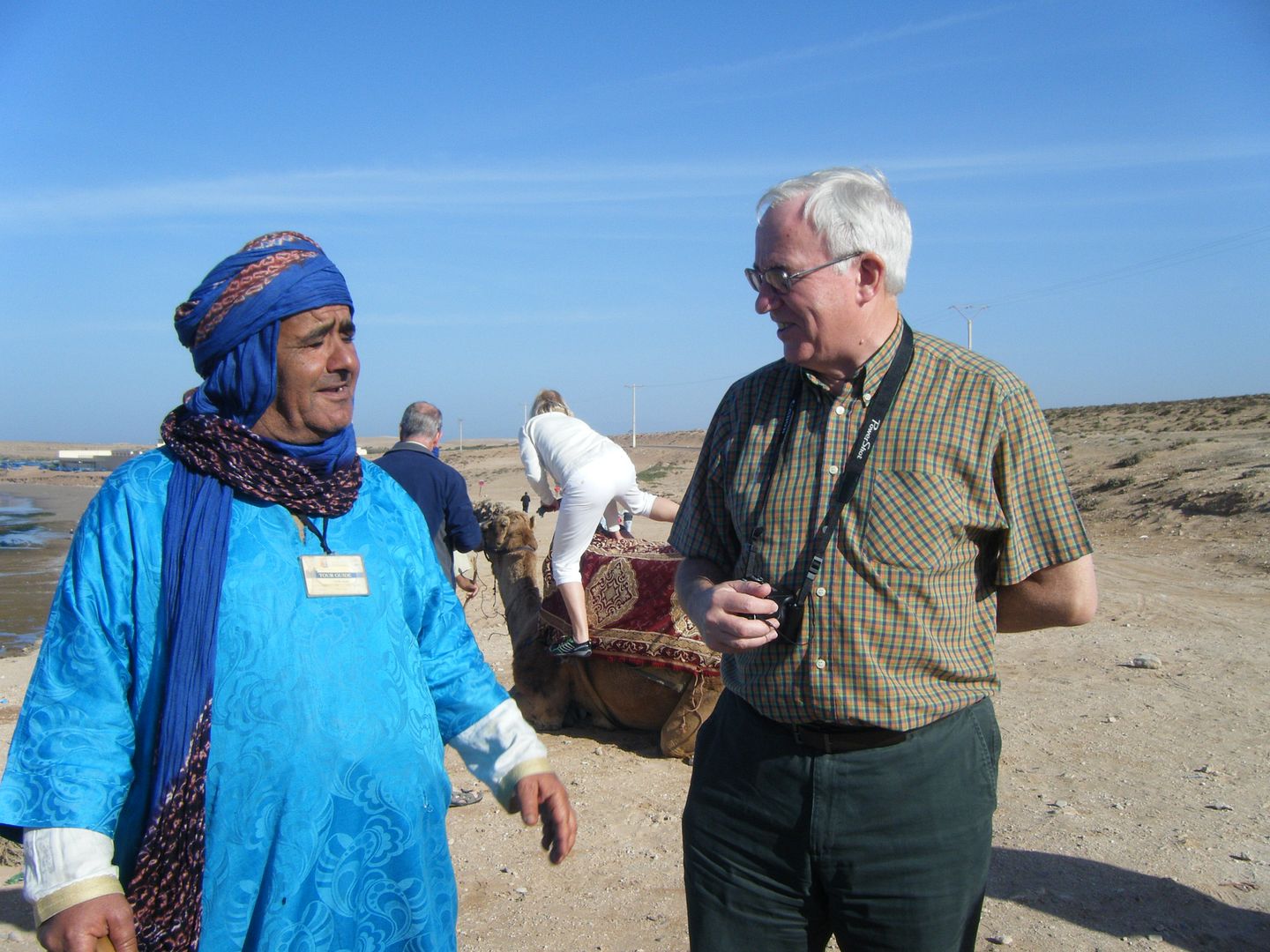 We set off and drove for about 45 minutes through Agadir and it's suburbs before stopping for a few minutes for Ahmed to tell us where we would be going and of course the customary comfort break.
A little further along the coast, we stopped again to look at the sea and be offered a photo opportunity sitting on a camel, which most of us declined. Ahmed sang to the camel which was entertainment enough for us all.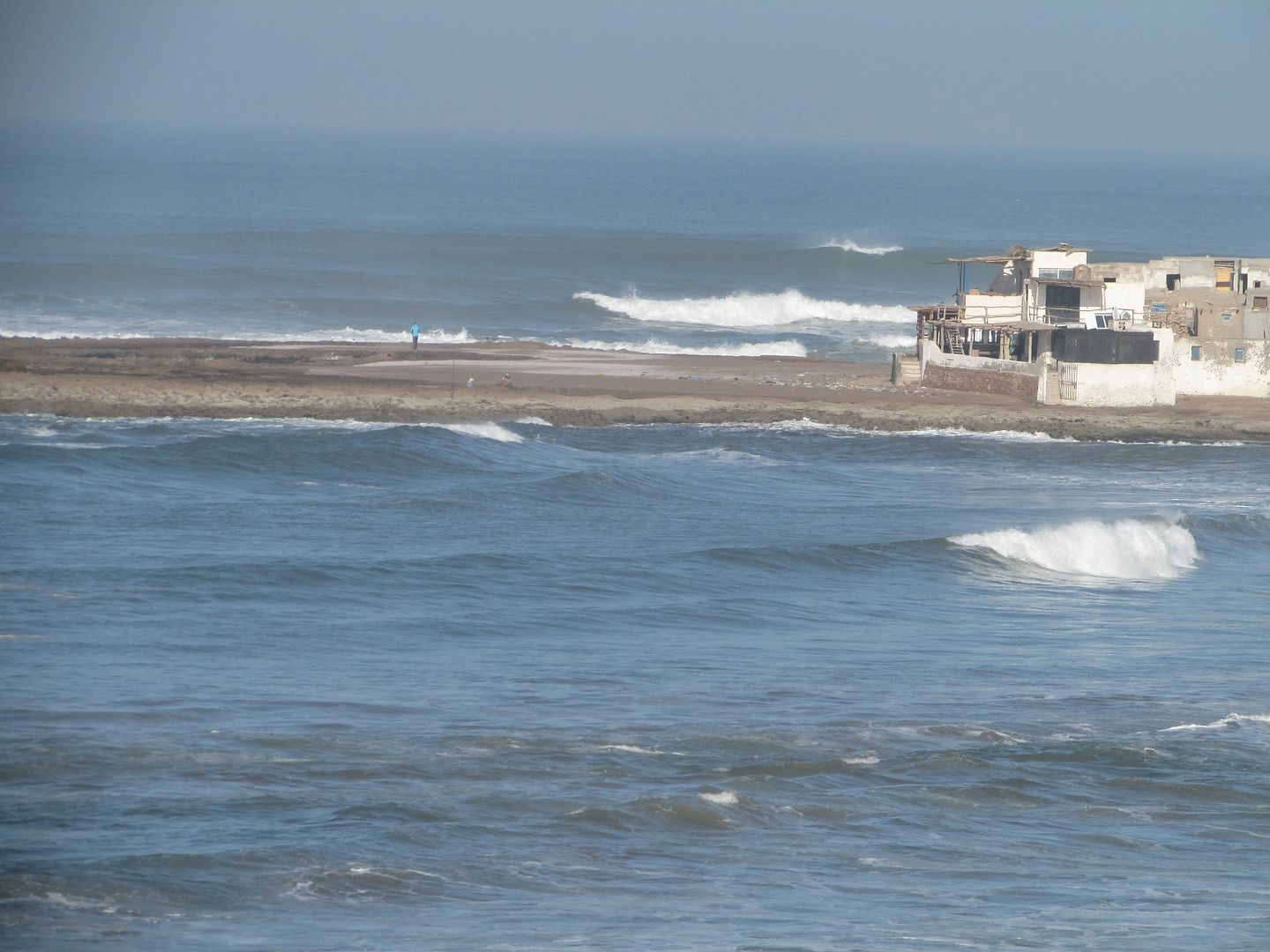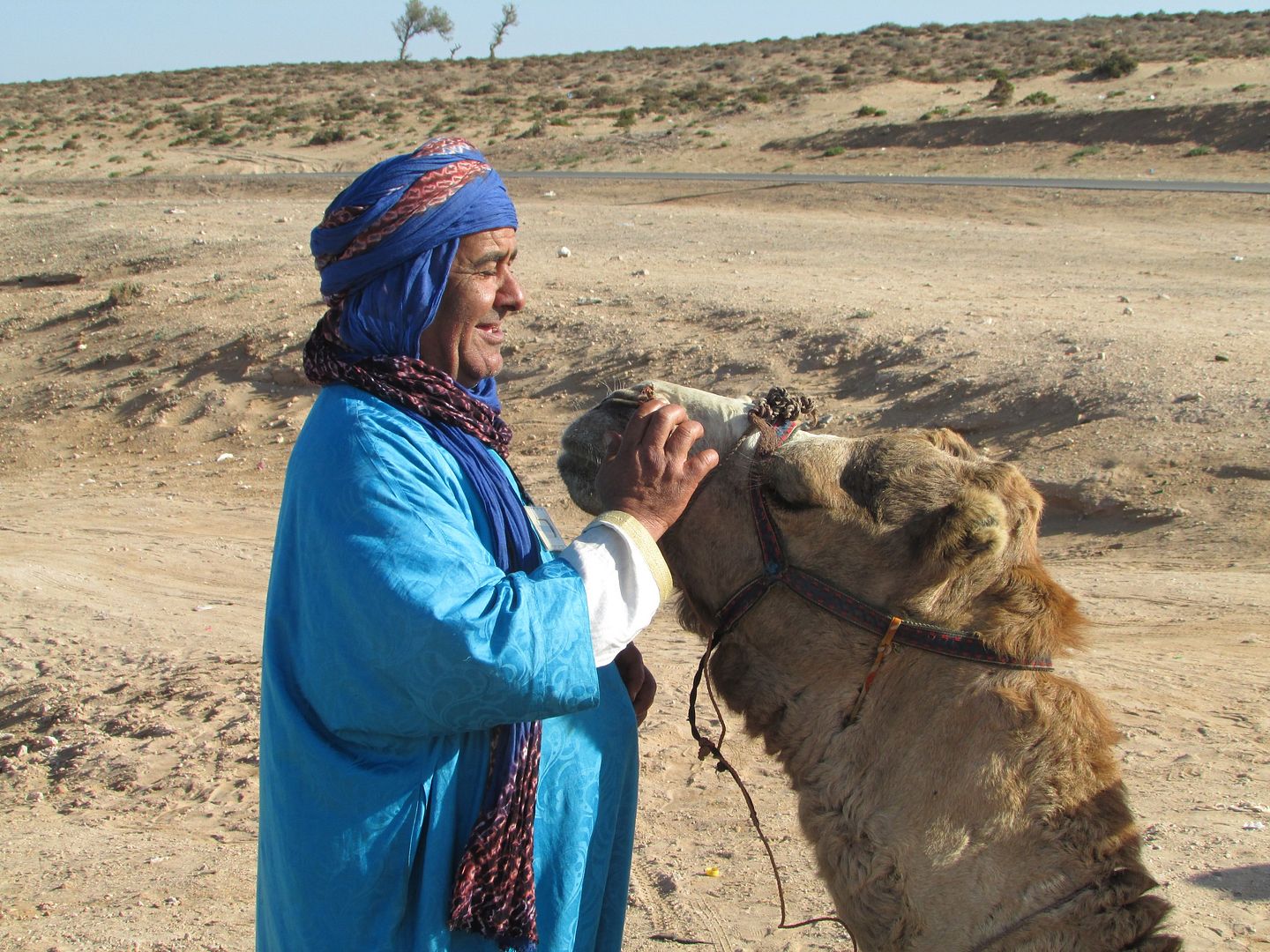 Back in the vehicles and off we went for our first off road journey towards the Massa Reserve.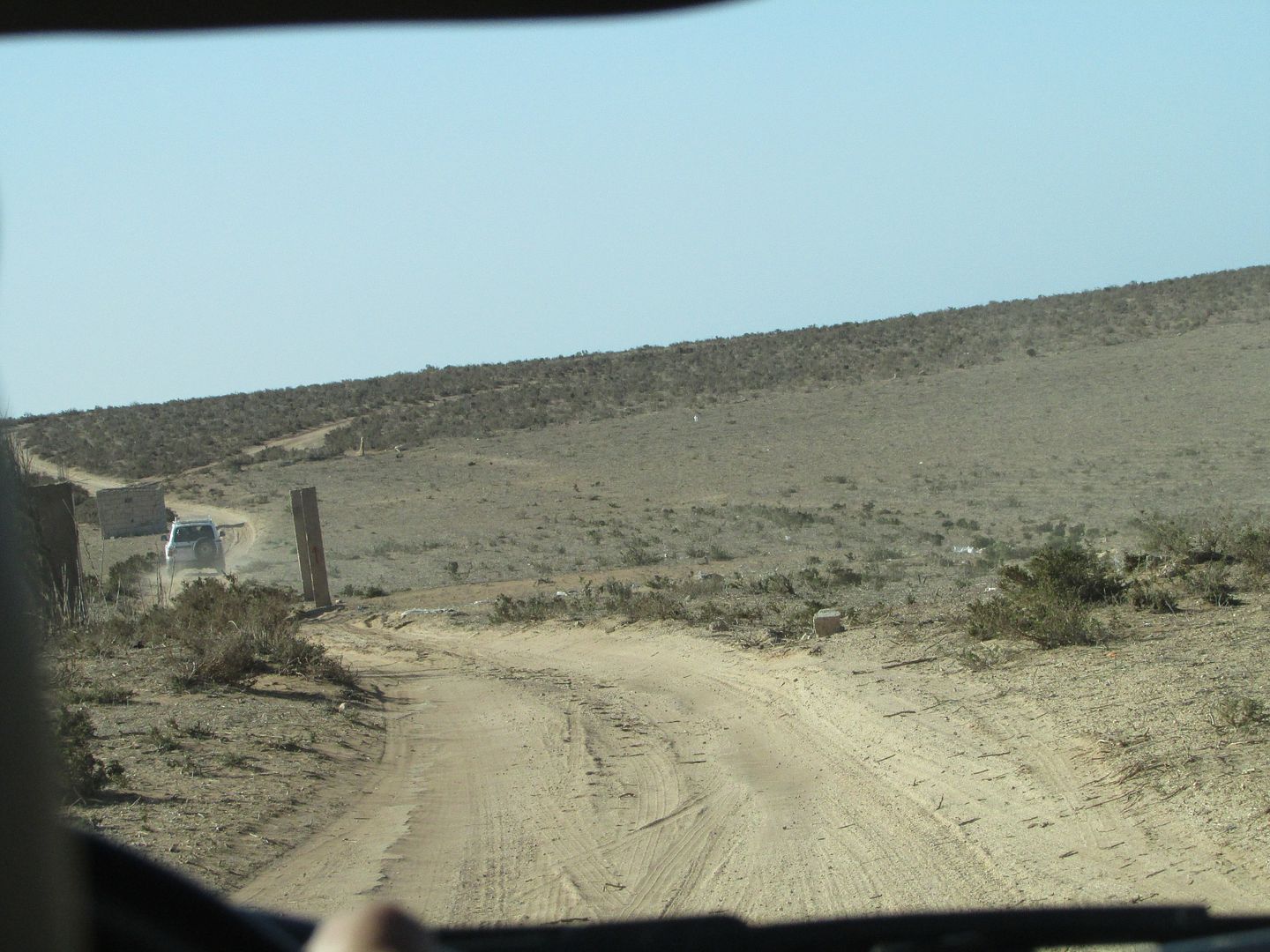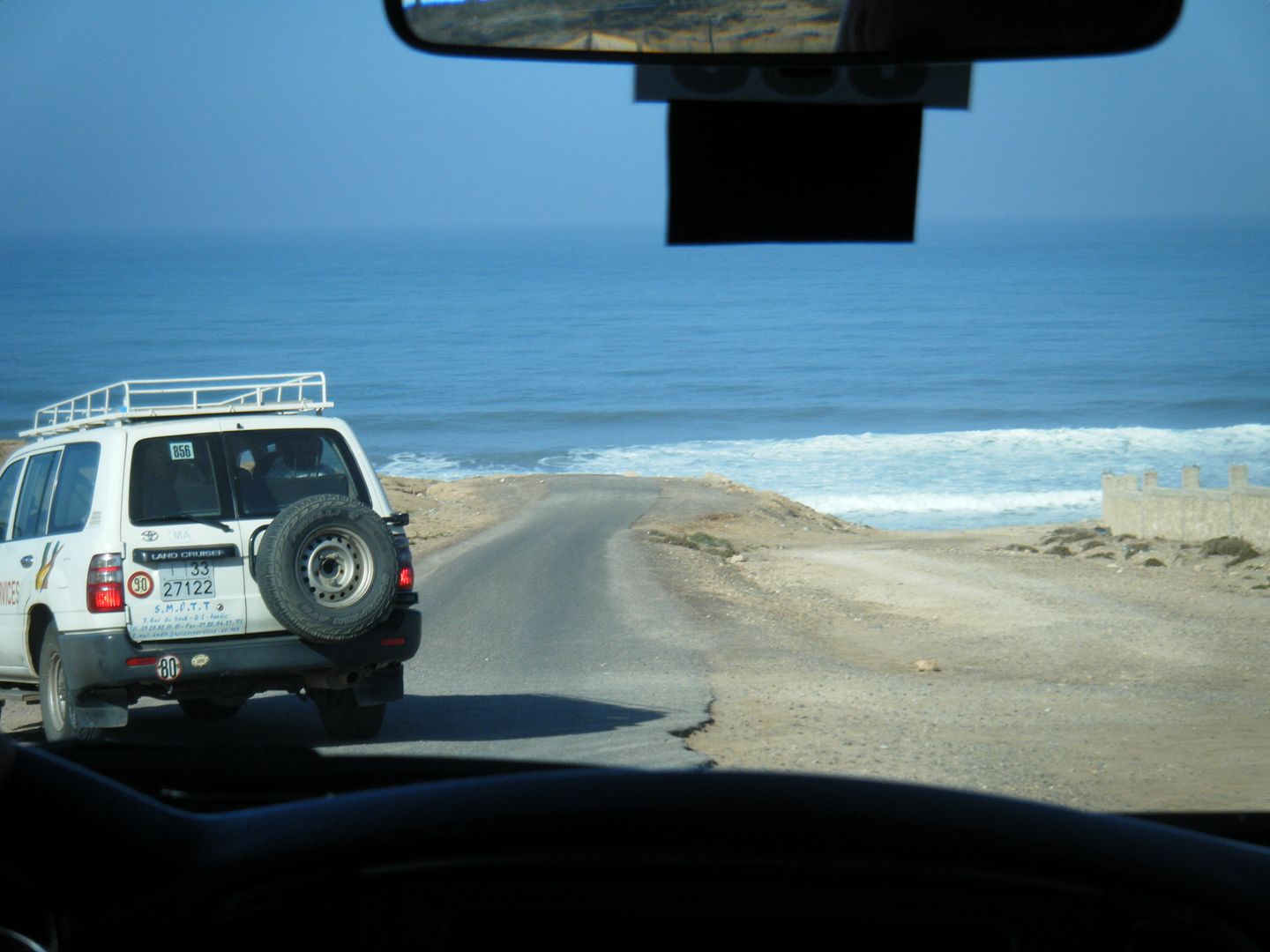 After another drive of about 45 minutes, we arrived at the Massa Reserve.
Ahmed told us that the rains that normally begin in October, had not arrived and therefore both the flora and fauna were not typical of what we should see in January. In fact, we saw precious little of either whilst there; not that it spoilt the experience very much.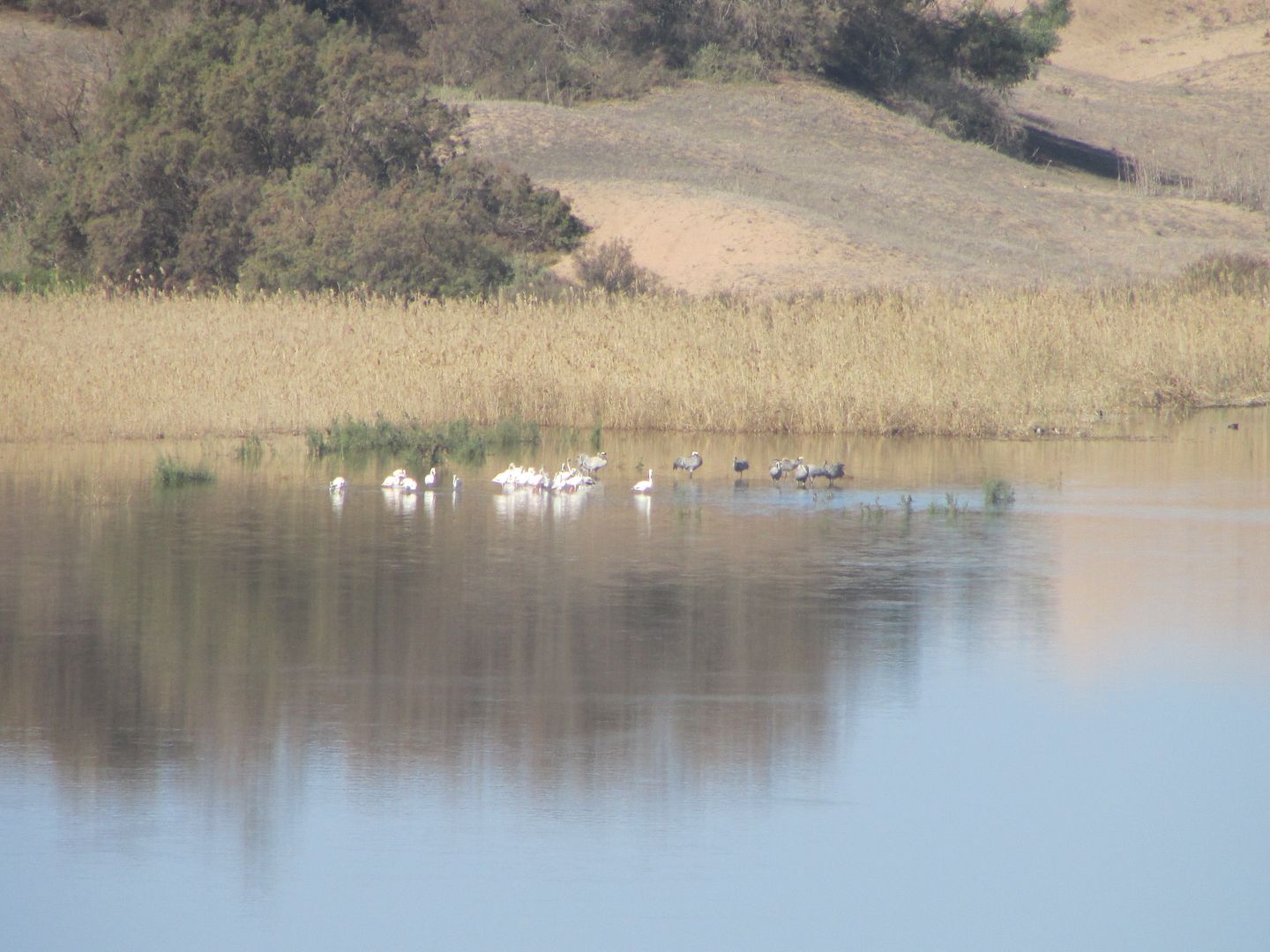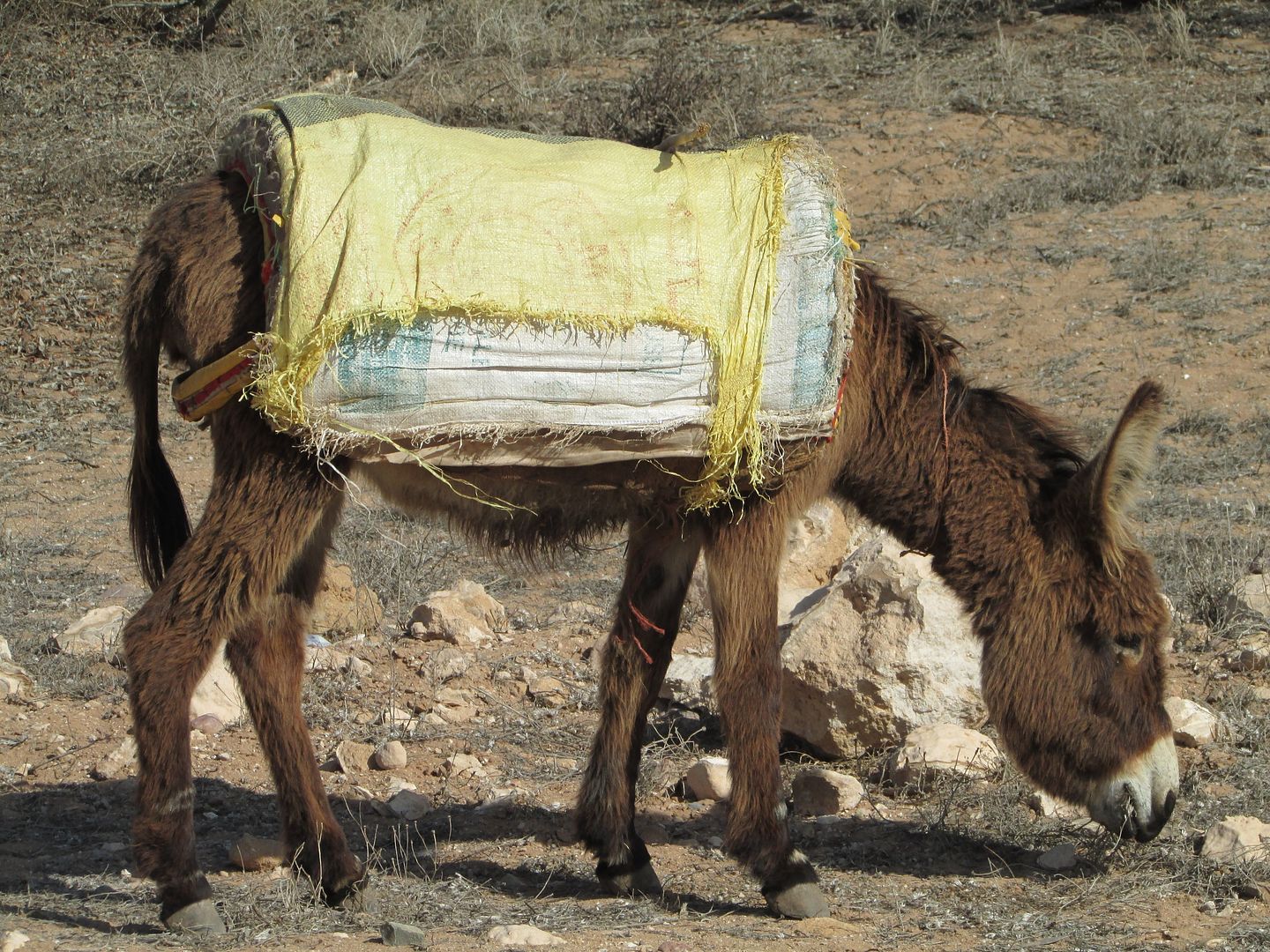 Looking carefully,you could see the tracks of snakes and scorpions
Amazingly, we saw sheep grazing whilst off road and wondered how they survived with so little vegetation to be had.
The building we saw on leaving the reserve.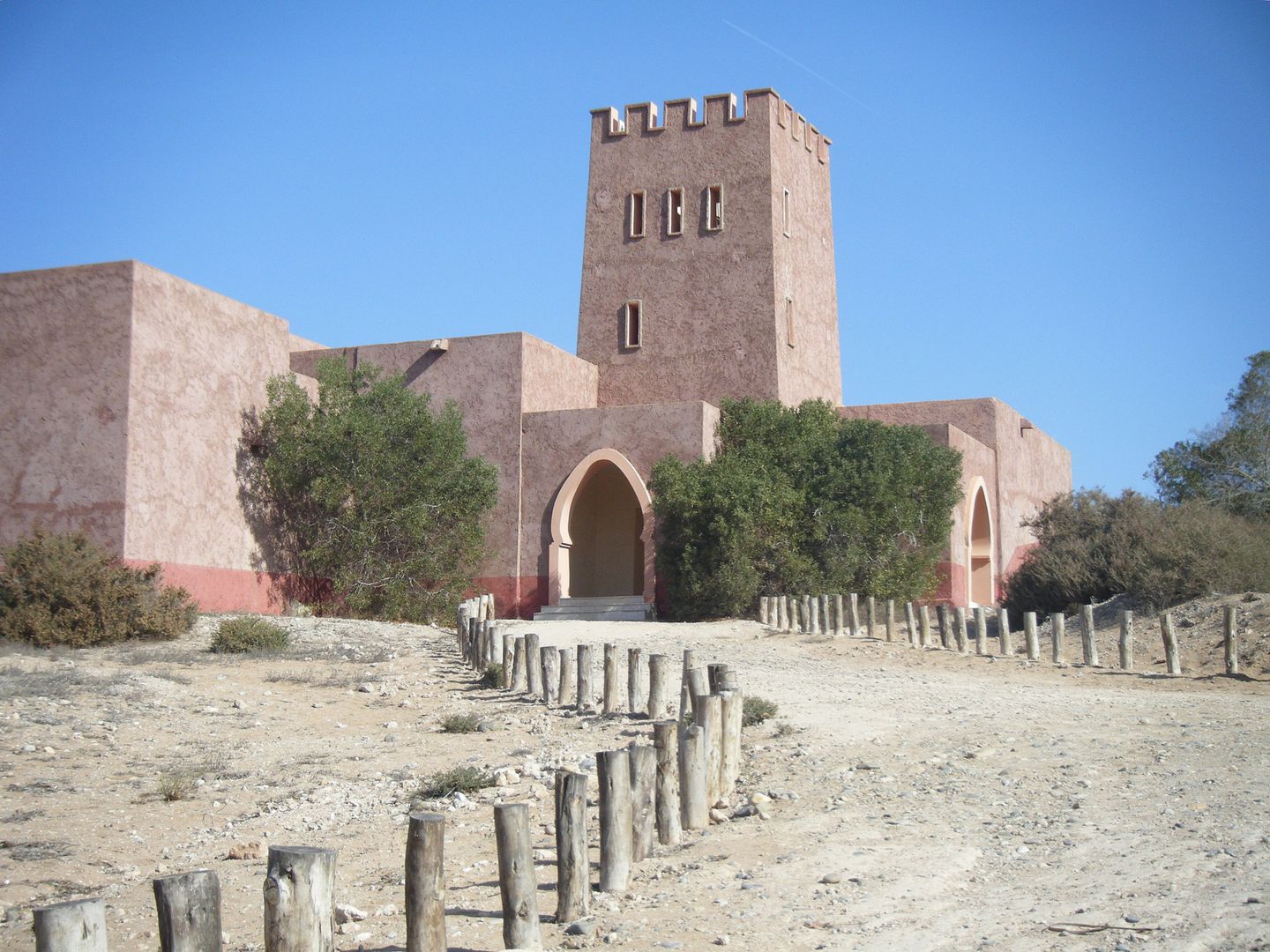 Back in the vehicles, we made our way partly off road to a Berber village where we stopped for lunch.
The restaurant was impressive and the food was pretty good too- shame about the wine, which was pretty rough.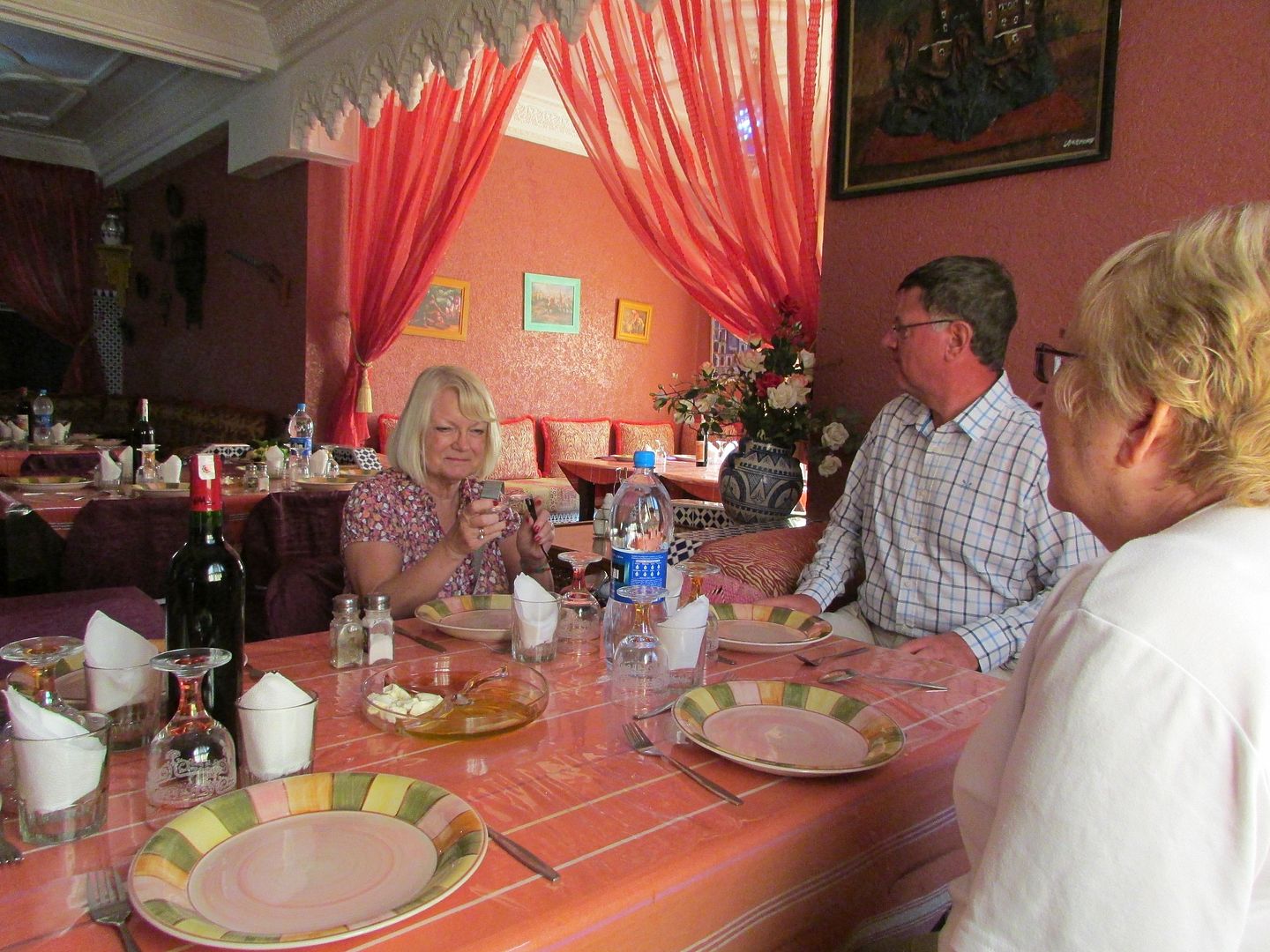 After a leisurely lunch, swapping stories with fellow passengers from the ship, we headed for the foot of the Anti Atlas Mountains from where we could look down on where we had lunch and then further on, we saw the reservoir and dam.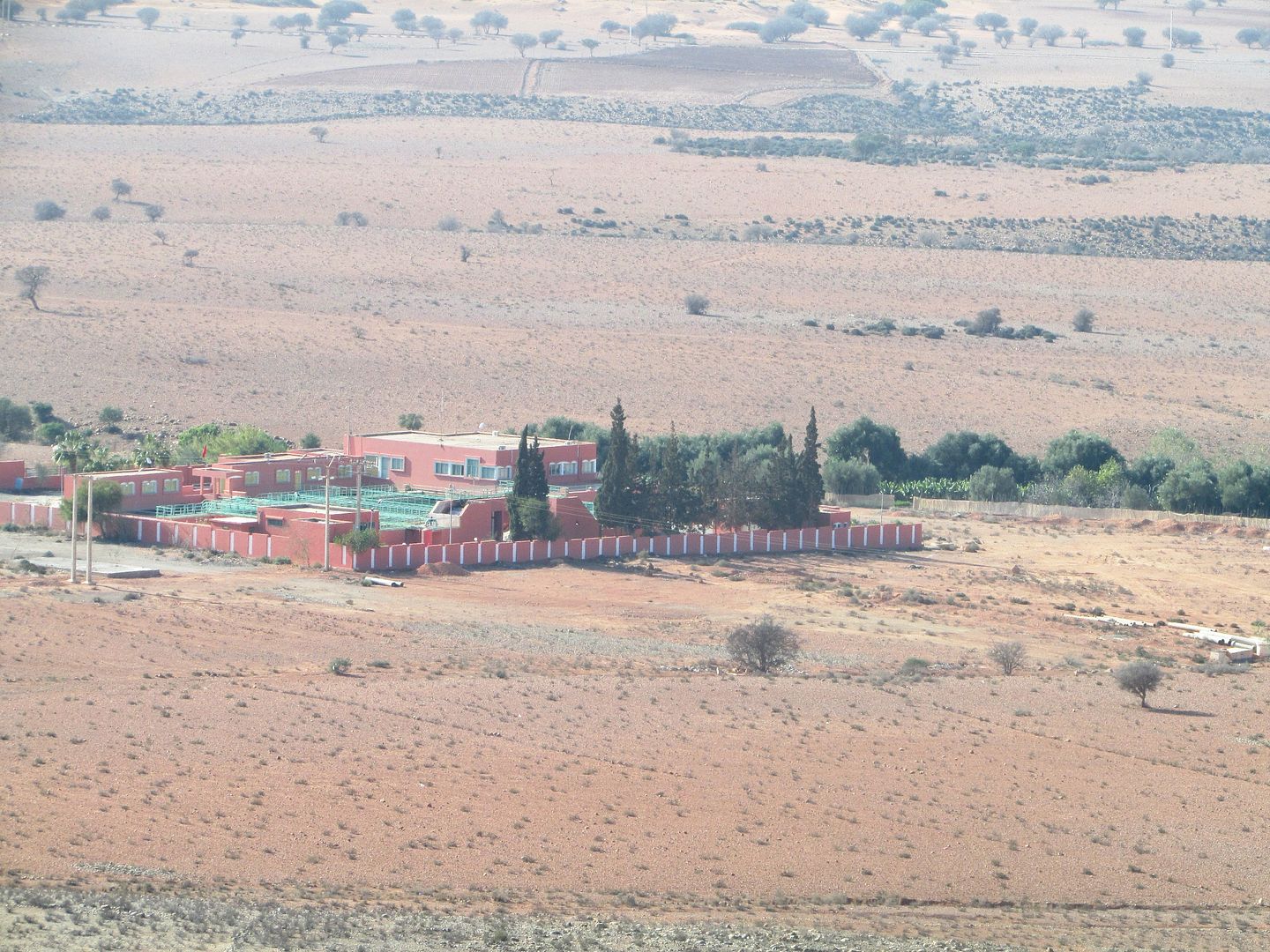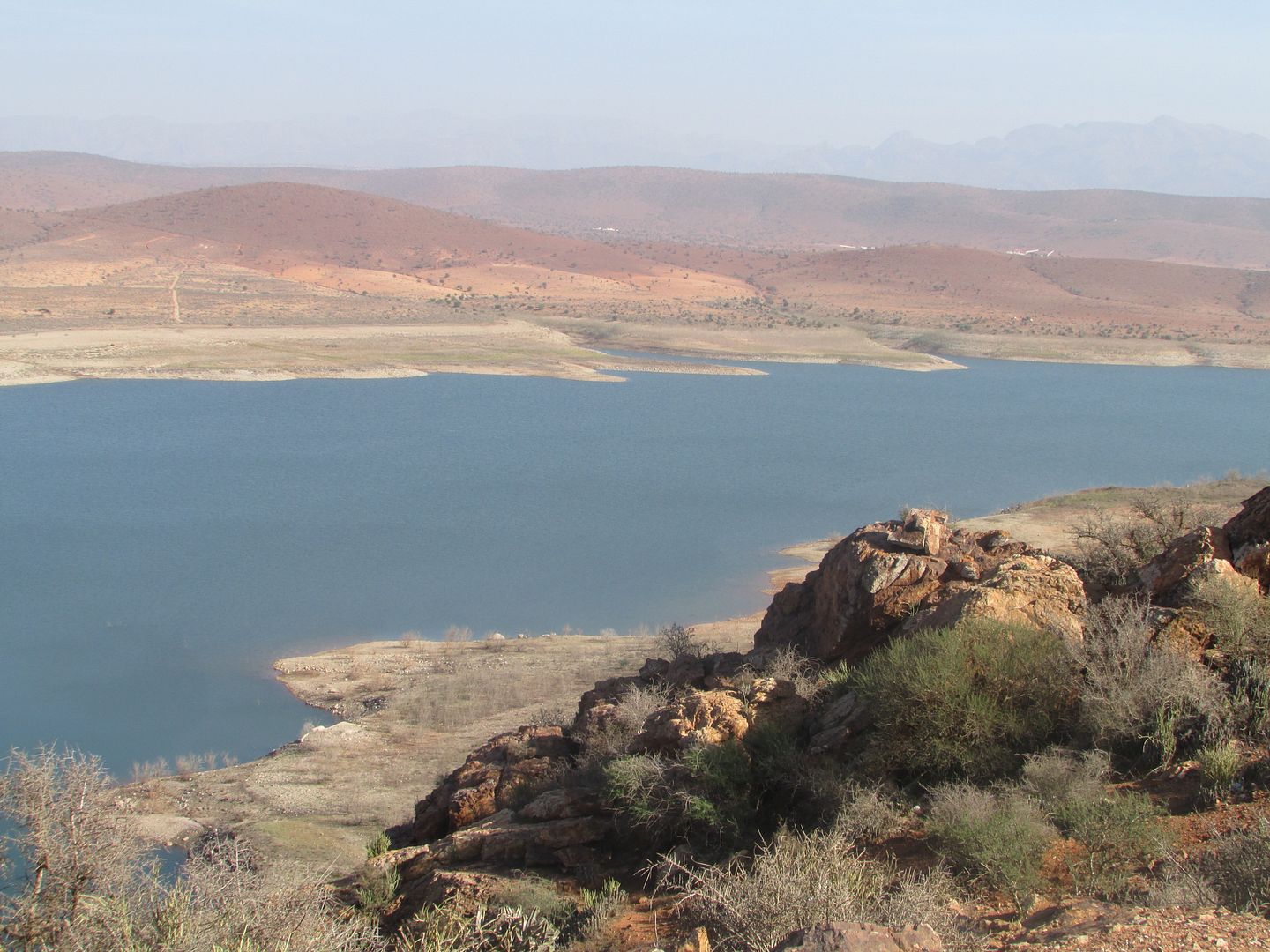 You can see by the high water level that there was a drought on.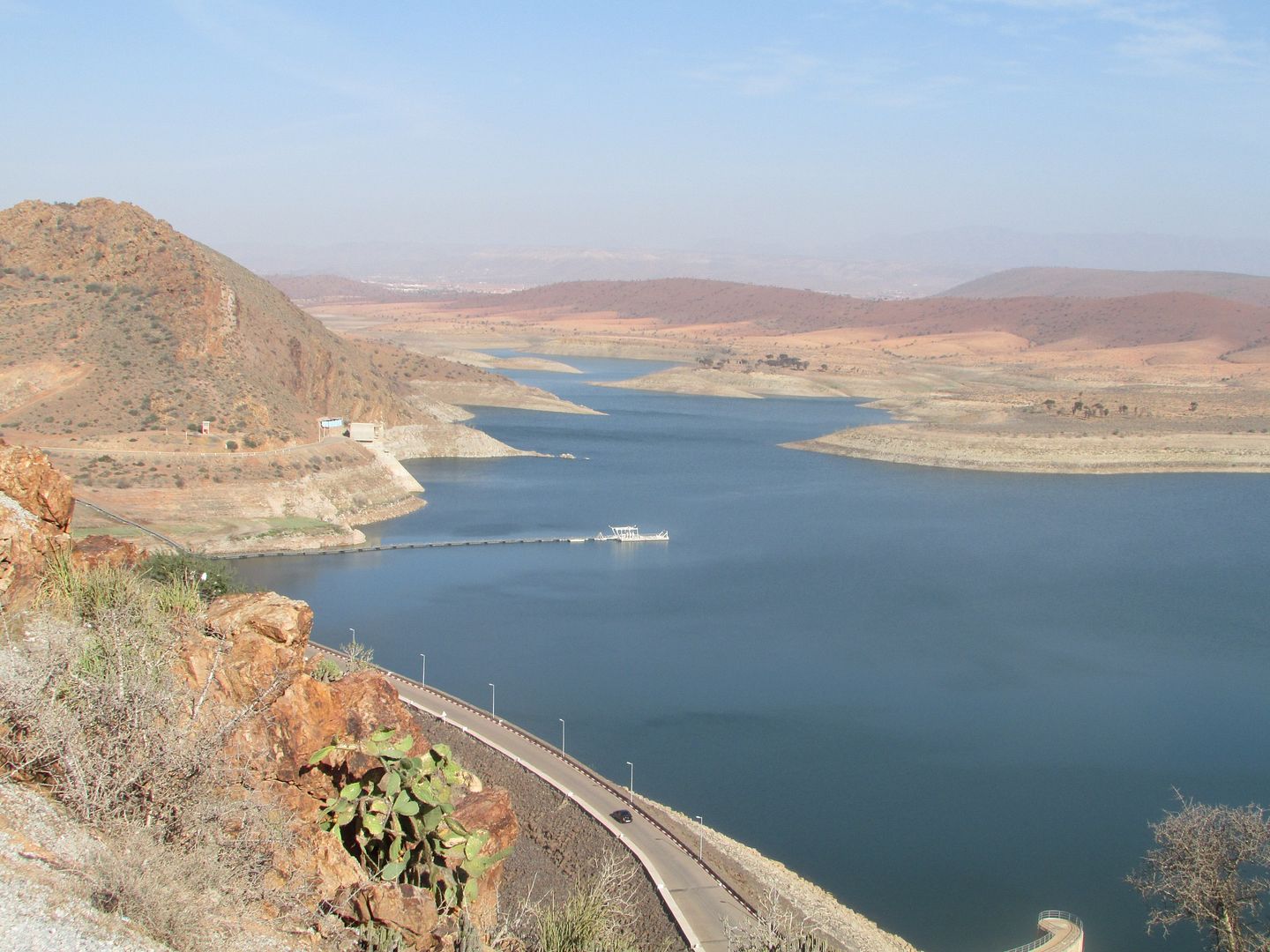 The Arabic on the Dam we were told meant God, King and Country.
That was our last stop before returning to the ship, which was virtually ready to sail by the time we got back.
It was a memorable day and we both loved every minute of it.