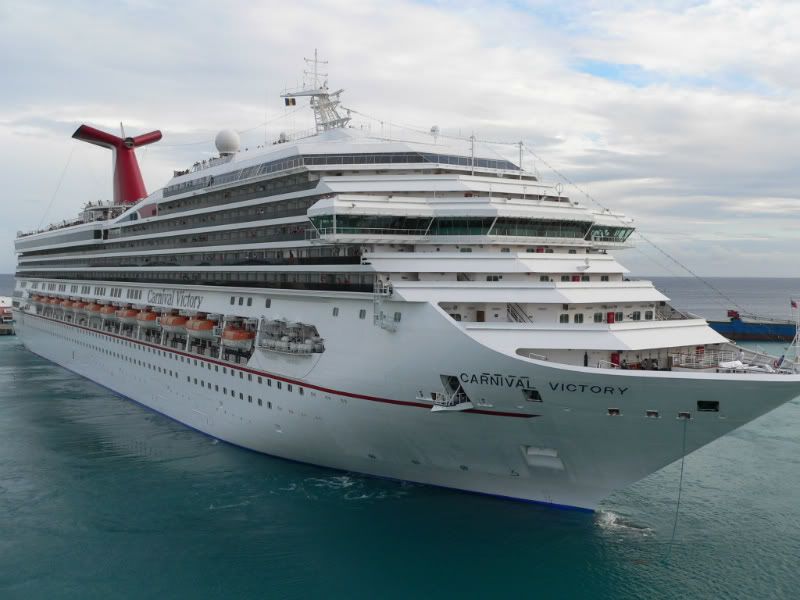 Carnival Victory leaving Bermuda with cables dangling. it took over half an hour to untangle her cables with those of the Norwegian Dawn with whom she shared a bollard
There was a lot of shouting and horn blowing from both ships as the dockers tried to sort things out. Still they got the cables in a mess in the first place. eventually Dawn had to slacken her stern cables to get things fixed.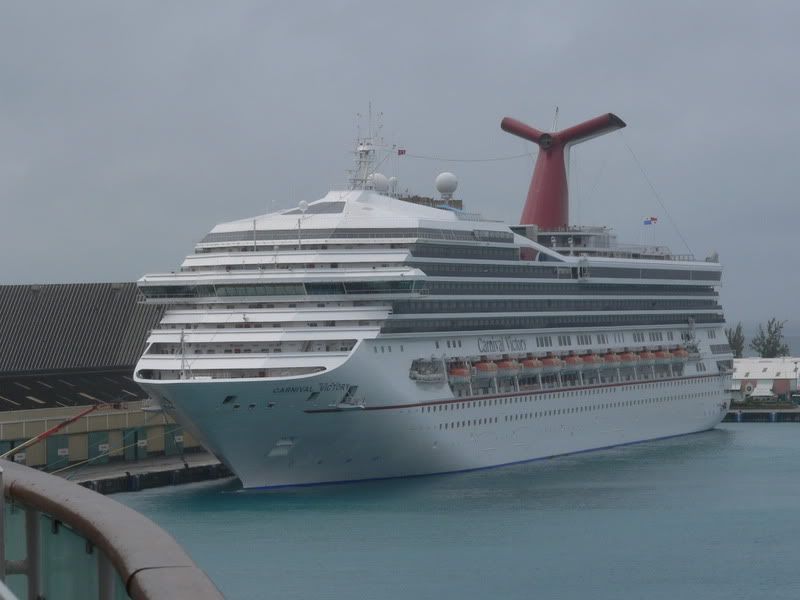 Our old friend Aplmac had just got off Victory. I had tried to meet up with him but my phone just would not work,and it was a case of so near yet so far. The cruise cards i'd brought out to give to him (12 of them) plus the 9 from the Dawn had to return to England with me and go by post.