Everything a wheelchair accessible cabin should be (well, almost)
P & O Azura
C304
This cabin is situated on Deck 10, port side and 21 cabins from the very front of the ship just opposite the lifts which made it very convenient when needing to visit other areas of the ship. Disembarking at ports for w/chair users was also via the front lifts, usually down to Deck 4 where there was a ramp better suited for those having to use a wheelchair. A notice was always displayed informing us which lifts to use just in case you didn't hear the announcement over the tannoy. The only downside was that the MDRs are situated towards the back of the ship, so a little 'trek' to get to them. Although very close to the lifts, the only time we heard noise outside the cabin was on the last night when people were returning to their own cabins. Apart from that, it was quiet.
On Azura there are two types of balcony cabins:
• Superior Deluxe Balcony with Bath/Shower
• Balcony with Shower
C304 is in the second category, with shower. Within this level there are six grades of cabin, this is the second highest HB
Sue had recommended us to try for a cabin on C deck as they tend to be larger than usual. Even so, we were somewhat taken aback by the size when we entered.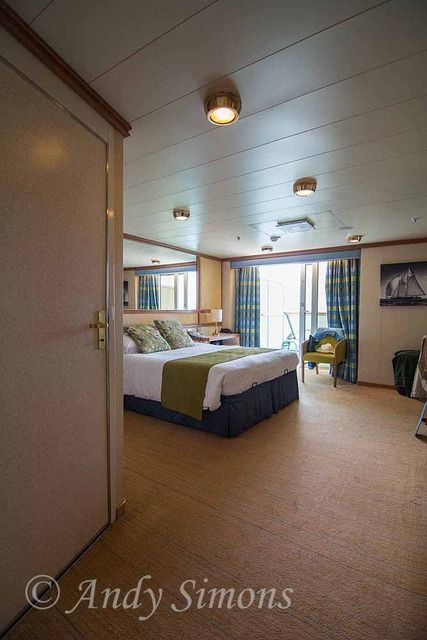 The door on the left is to the wet room. The cabin measures 21' 6" from the door to the balcony and the width is 16'. Note the space at the bottom of the bed, plenty of room there to turn around in a wheelchair.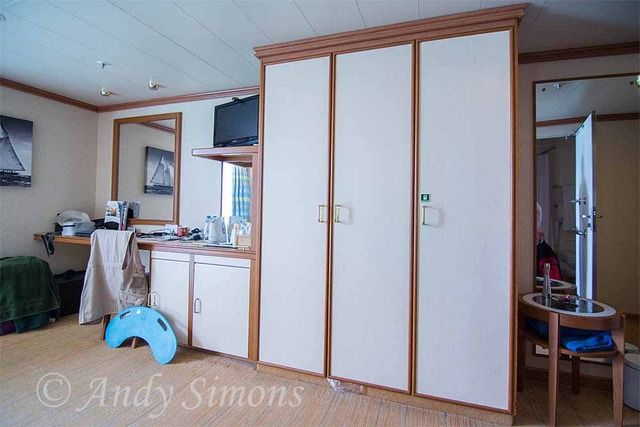 Wardrobes which were plenty big enough and the safe is in the end unit which has shelves. The smaller units contain a fridge and a cupboard with shelves where you will find the hairdryer.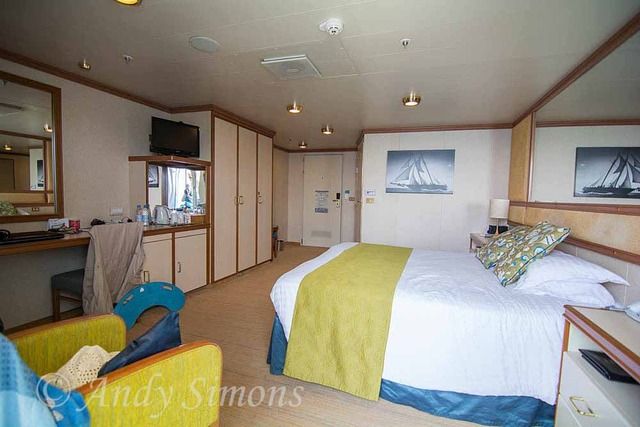 The view from the balcony door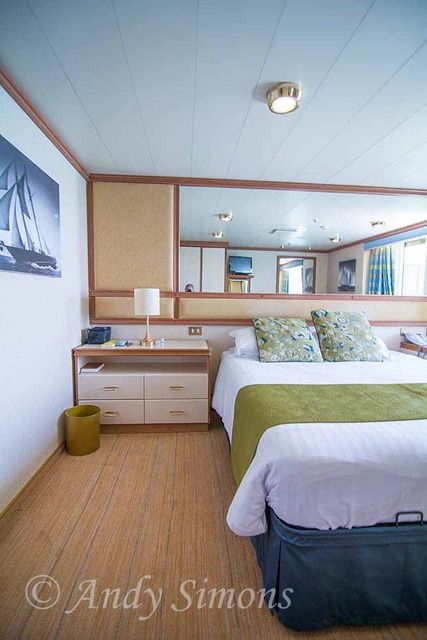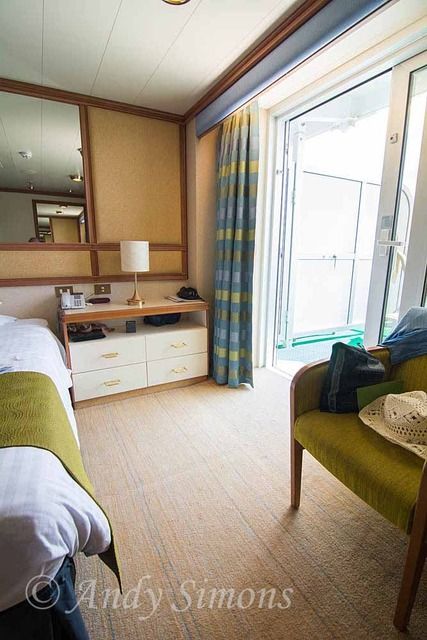 The space available at the sides of the bed to enable a wheelchair to be placed for transfer into the bed.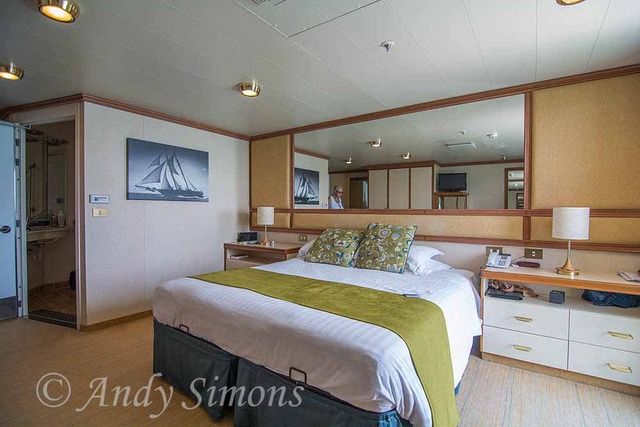 ...... and I thought I was out of the picture