Cabin A316 was situated on Arcadia deck 11 forward, in a cross passage between port and starboard. It was sufficiently spacious for our needs and we were perfectly happy with it.
Our stewardess Maria was from the Philippines was very pleasant and made sure that our cabin was kept spotlessly clean.
We were supplied with big fluffy white towels and The White Company 'Flowers' toiletries.
The shower was OK but seemed to take an age to run hot. We also had to get the aircon seen to as it was very cold in the cabin at first, no matter how we tried to adjust it.
There was a fridge which housed 2 bottles of complimentary water. The TV was fine although we never watch it whilst on a cruise. It would have been nice if we could have accessed our account on it though but no such luck.
We had a kettle with endless supplies of Twinings teas and Nescafe coffee. The was a tray of sweets in the cabin and the customary chocs were left on our pillows every evening.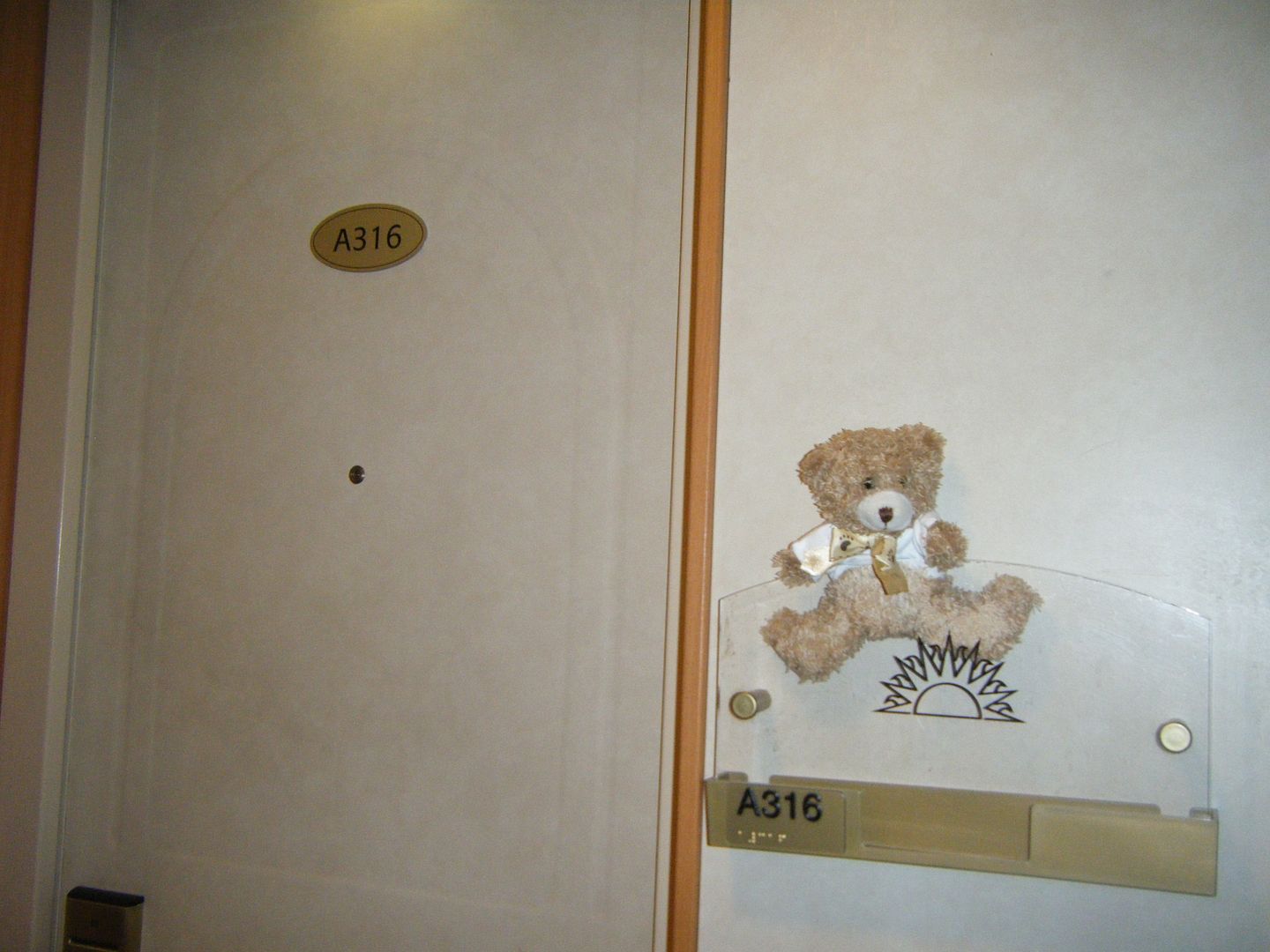 Apologies for the blurred photo.
There was plenty of drawer and wardrobe space so all in all, we were quite comfortable.
Along the corridor further forward was cabin A204 where Stan and May were situated. The layout was similar to ours but they had less wardrobe space and more drawer space. They also had more space between the beds.