Our cabin/stateroom 7006 was an ocean view grade and was situated on deck 7 forward.
The cabin was very comfortable with plenty of room- 170sq ft. which is bigger than we are used on other lines.
There was a sofa & coffee table situated in front of the window, opposite the dressing table which housed a cupboard on one side and 4 drawers on the other. There was a plug in hairdryer in the dressing table cupboard and also a wall hairdryer in the shower room.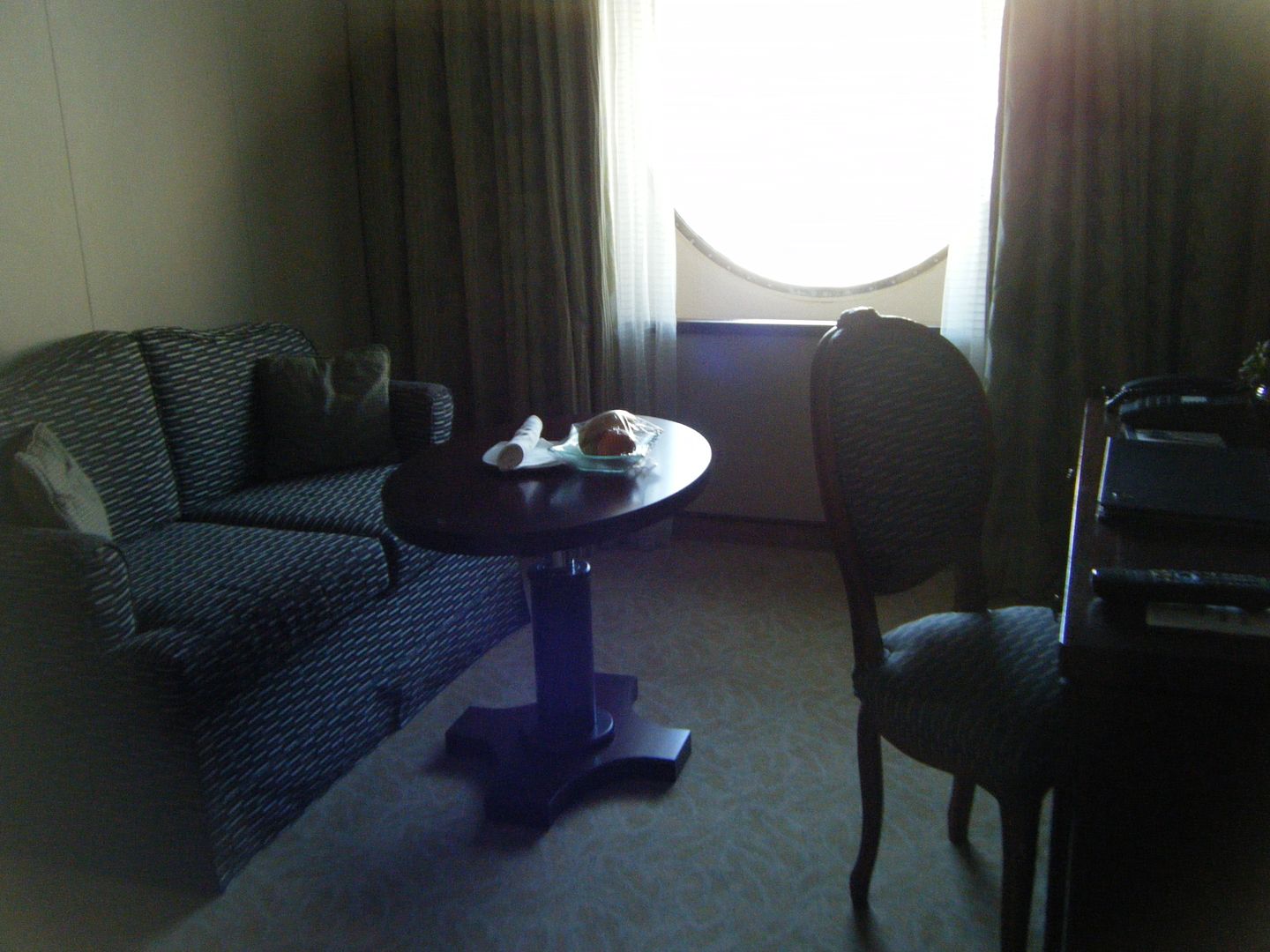 The fresh fruit on the table was replaced daily and bottled water was supplied free of charge on a daily basis too.
The bed was ok but to be honest, not as comfortable as most we have had on cruise ships.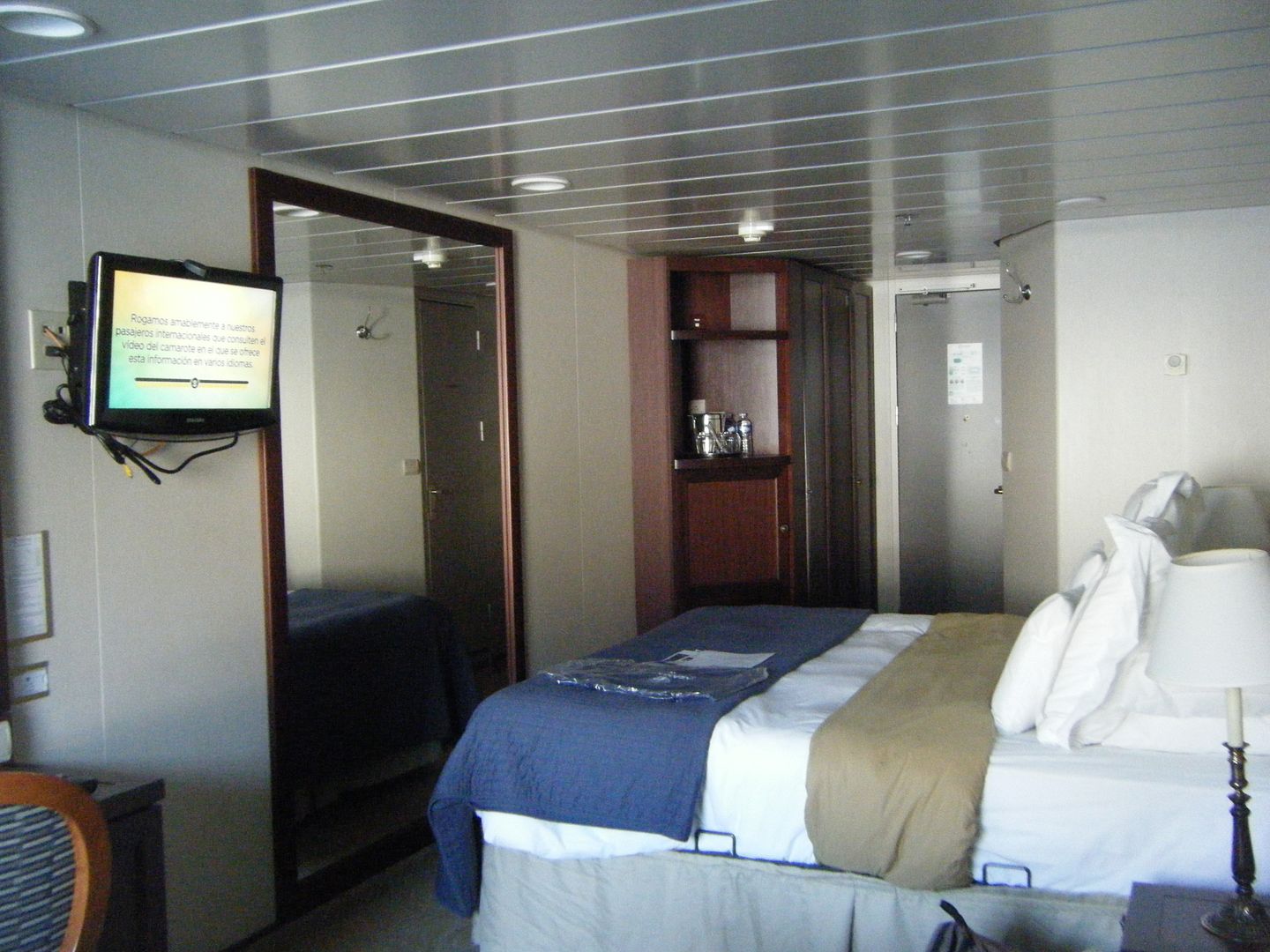 Apart from the usual safe and fridge, there was a double wardrobe with full length hanging space and a single one with half length hanging space with 4 drawers underneath. Large fluffy bathrobes were supplied for use, as was a large umbrella (which fortunately we didn't need) and the use of binoculars which was an extra we haven't experienced before.
Now for the shower room, which was probably the smallest one we have ever had.
There was a plentiful supply of Olivier Decoster shower gel, shampoo, conditioner & body lotion and the usual shower cap & cotton wool balls.
The towels were white and fluffy but not very big.
Our cabin was very conveniently situated being 2 decks above the MDR and public lounges. It was also situated 2 decks below Windows Cafe (the buffet restaurant) and the pool deck. This meant that we only used the lifts when we were feeling lazy or when we went up to deck 10 to the Looking Glass (observation lounge and card room).
All in all, we were happy with our cabin/stateroom, although I suspect that bigger people than ourselves would have struggled with such small shower cubicles.