My husband and I were extremely lucky to win one of the 20 prizes from the Daily Mail. This was a Ships Visit on the Hebridean Princess, included were flights from Heathrow Airport and three days stay in the Grand Central Hotel in Glasgow and a coach trip through the beautiful Scottish countryside to Oban to where the Hebridean Princess was moored. This was the first and only Ships Visit including a Banquet they have done and was to commemorate the Queens Diamond Jubilee. So we felt very privileged.
The Grand Central Hotel has been refurbished and is an extremely elegant Hotel overlooking the station. The room was very nice, food excellent and service. The following morning after arrival we were collected at 8.30am and coached off to Oban. This involved a 3 hour coach journey through the spectacular scenery past Loch Lomond, Loch Fyne and Loch Awe etc. We were so lucky with the weather as had it been raining and misty we would not have been able to see very much.
On arrival in Oban the sun came out, perfect!
The Heridean Princess used to be a Ferry but has been refurbished into the worlds smallest luxury cruise ship. At only 2,112 tons it is small!! 5 Passenger Decks, 30 cabins, a maximum of 50 guests and 37 Staff. All rooms are totally different and called by various Scottish names. Staffed by British Officers. The Queen has hired the Ship on two occasions now and the Ship has just recently been awarded the Royal Warrant, and is the only Cruise Ship to have this award.
We were greeted by the Captain and his Senior Officers as we boarded, we were divided up into small groups and shown around by members of staff including the Captain! After the tour of the Ship we went to the Lounge for a Champagne Reception. (Proper Champagne, no sparkling wine here!!)
The best way that I think I can describe this Ship is to say it all resembles a very Grand Country House! Everything as we know it as on an average size cruise ship, on this seems to be in miniature! Only one Suite,I assume this is where the Queen stayed, which has no balcony but does have a day room to it. Four rooms with Balconies, several double cabins and several single ones. Some even have little portholes that open!! The balconies are extremely compact with artificial grass and two chairs. Each room had different fresh flower arrangement to match the luxurious furnishings.
One main lounge focused around a hearth and fire, and one main restaurant called the Colombia.
A Skye Deck with Bar and Upper deck with Loungers A small reception and shop. An area that houses Gym Equipment, wellies (all sizes!) waterproofs and bikes to borrow. A small conservatory with real plants, and a look out lounge. The stairs to the below decks were extremely narrow and very very steep, you have to be agile to travel on this ship!
Next on the Agenda was the official Jubilee Banquet, we were escorted to the Columbia Restaurant. Once again small but beautifully set out, we are on a table for 8, but as there are only 50 passengers
there are not many tables! Apparently usually they are set out in tables for two and four etc.. The dinner absolutely delicious, consisted of 5 courses and ended with peti fours. The wine was superb and very free flowing.! The anchor is always dropped of an evening whilst dinner is served.
I have included a few photos of the dozens I took, just to give an idea of what is on offer. The prices are quite high!, but most things are included, shore excursions, free Wifi, house wines and spirits, coach trips from Glasgow and Inverness, car parking at Port, Insurance and gratuities. Tipping is strictly forbidden!!!!!!!!!!!!
All in all a truly interesting and splendid time was had by all.
A few pictures of around the Ship:
[centre]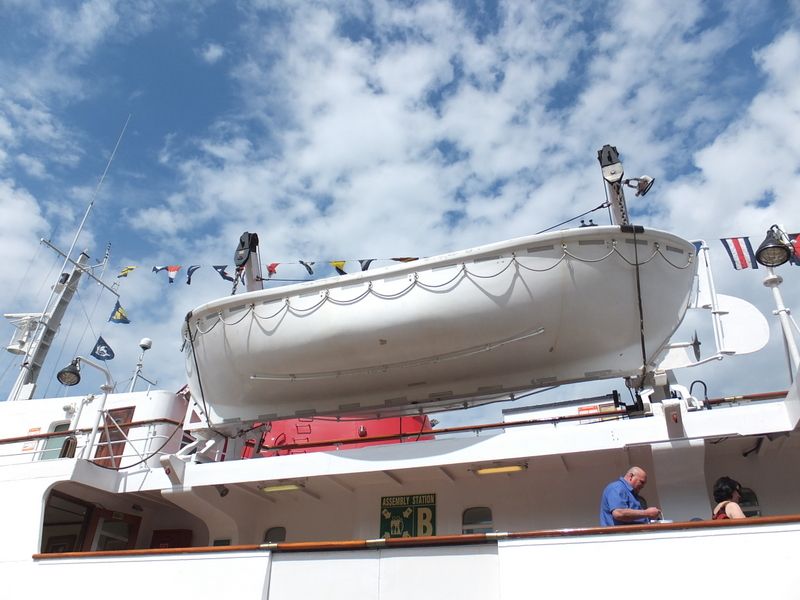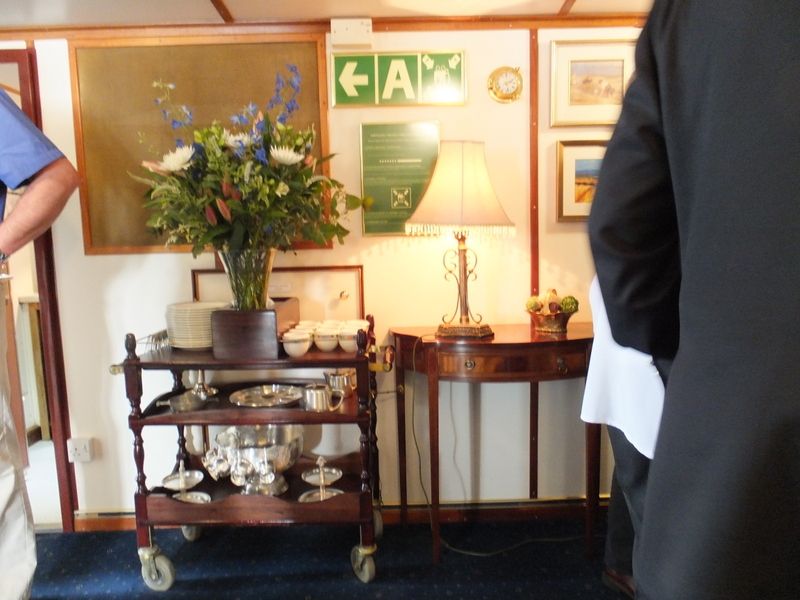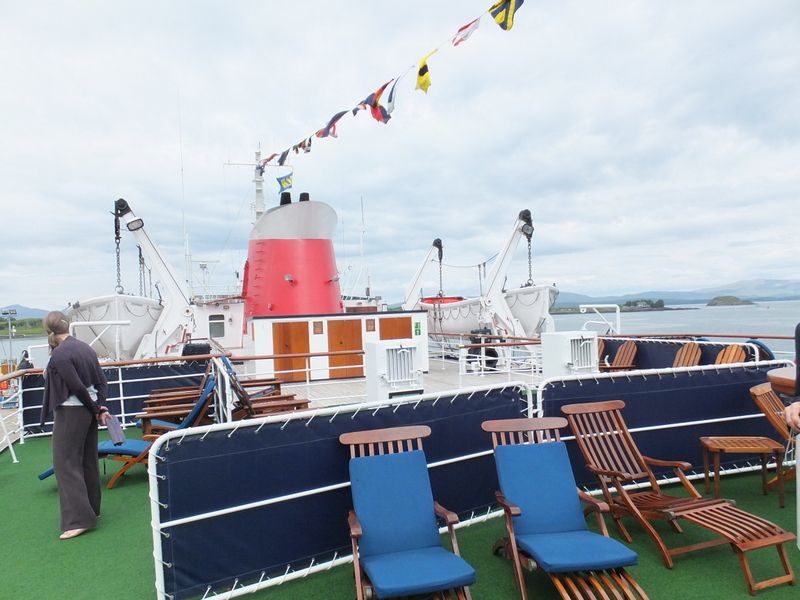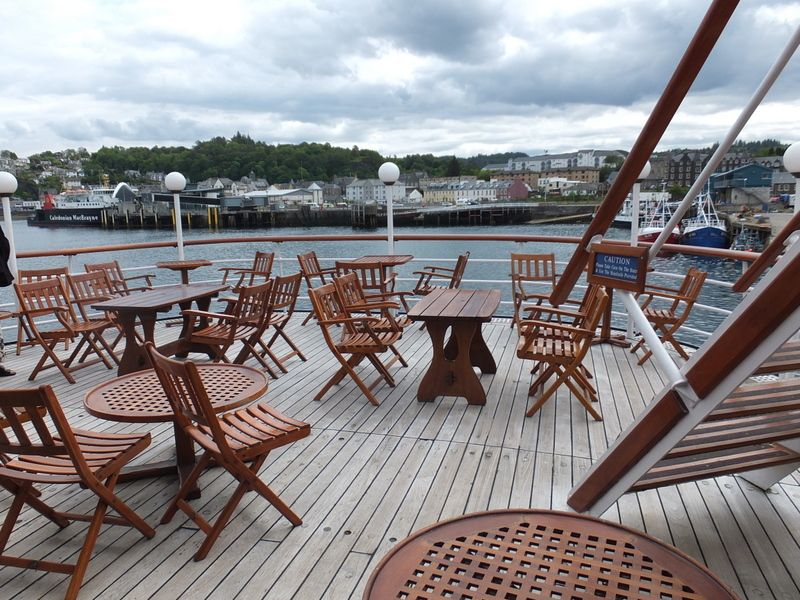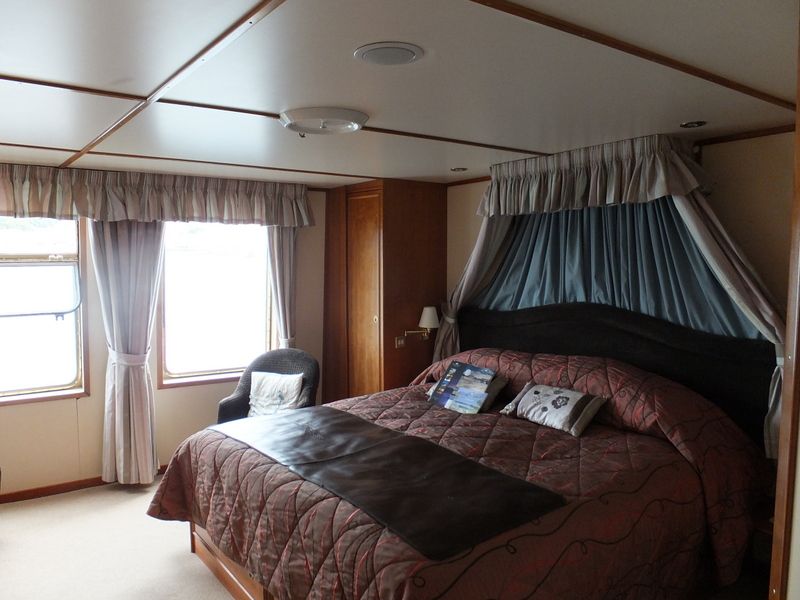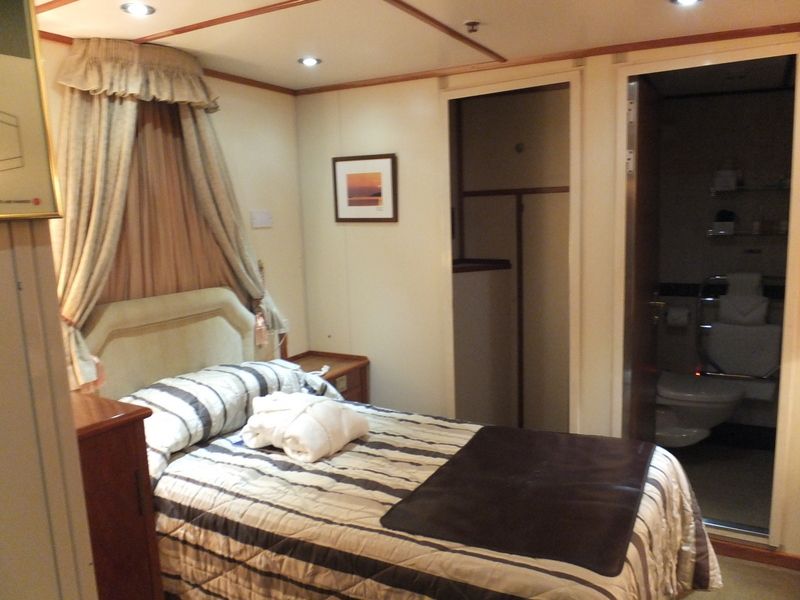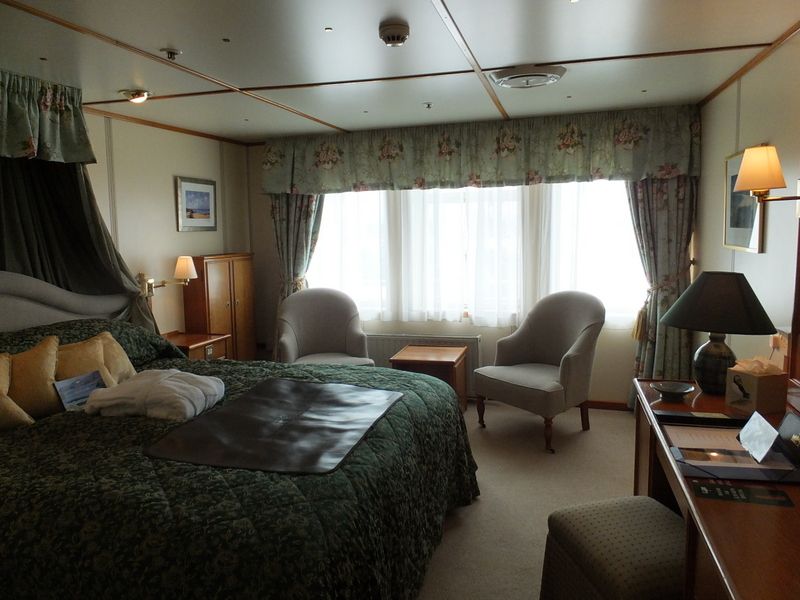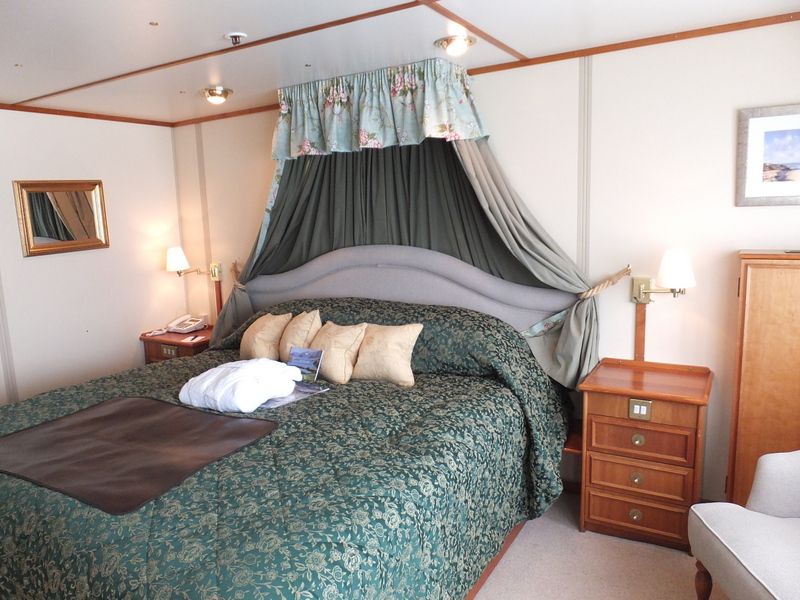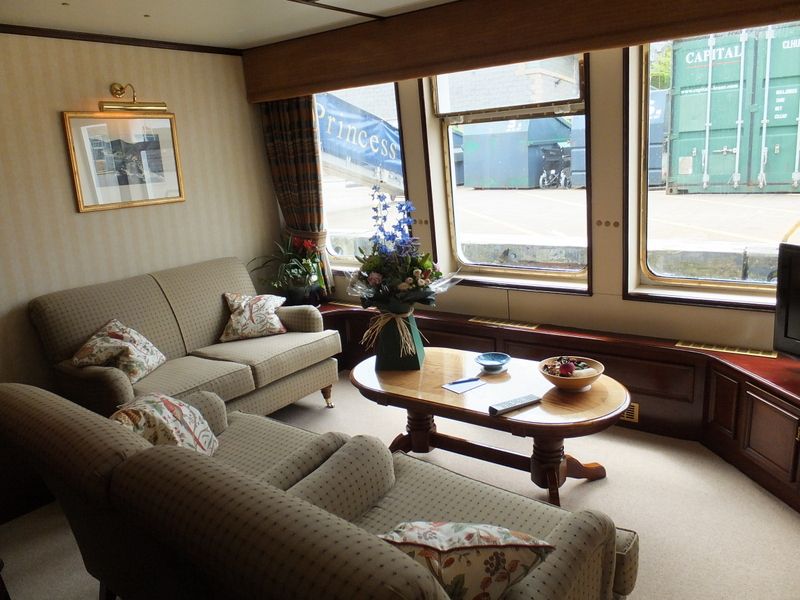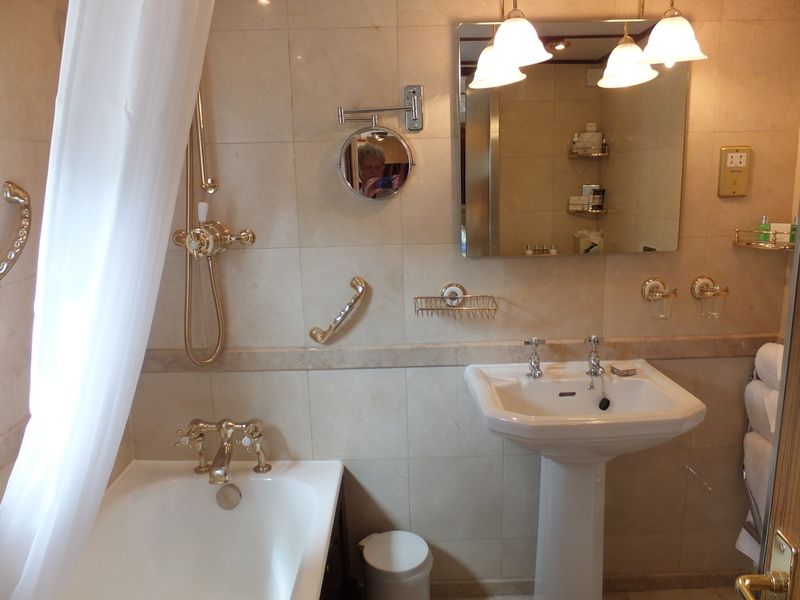 [/centre]