well we where upgraded to a superior plus outside cabin on deck 6. This was a nice surprise considering we got the cruise at very cheap price to start with.
It was situated at the aft of the ship on the hump (think that's what its called). This cabin was subject to noise and vibration due to the location of the pully for the ropes for docking. The noise the ropes made was horrendous but it only lasted a few minutes the trouble is the last day it was 4am
. There was also some vibration more than other areas of ship during rough weather but that's to be expected and wasn't to much of a problem for us. This isn't made clear though in the literature provided by CMV which I think could be an issue for some.
The cabin itself had a large picture window and was made up as a twin but could be made up as a double. This was one of the largest cabins I have actually had there was a safe in the room, flat screen tv and kettle with tea and coffee. This was a nice addition which we were not expecting and the lower grade cabins did not have this. There were loads of shelf space within the wardrobe as well as two double wardrobes and a large chest of drawers built into the dressing table. The room also had a hairdryer and full length mirror. There was lots of lighting also through out the room. The bathroom was compact as usual but more than adequate for our needs and bigger than some I have had on other ships. There was two large bottles of what I assume was shower gel and shampoo in the shower but not sure as it wasn't labelled and they where a horrid colour
. I didn't use these as I am allergic to most shower gels and shampoos so use my own brand of toiletries.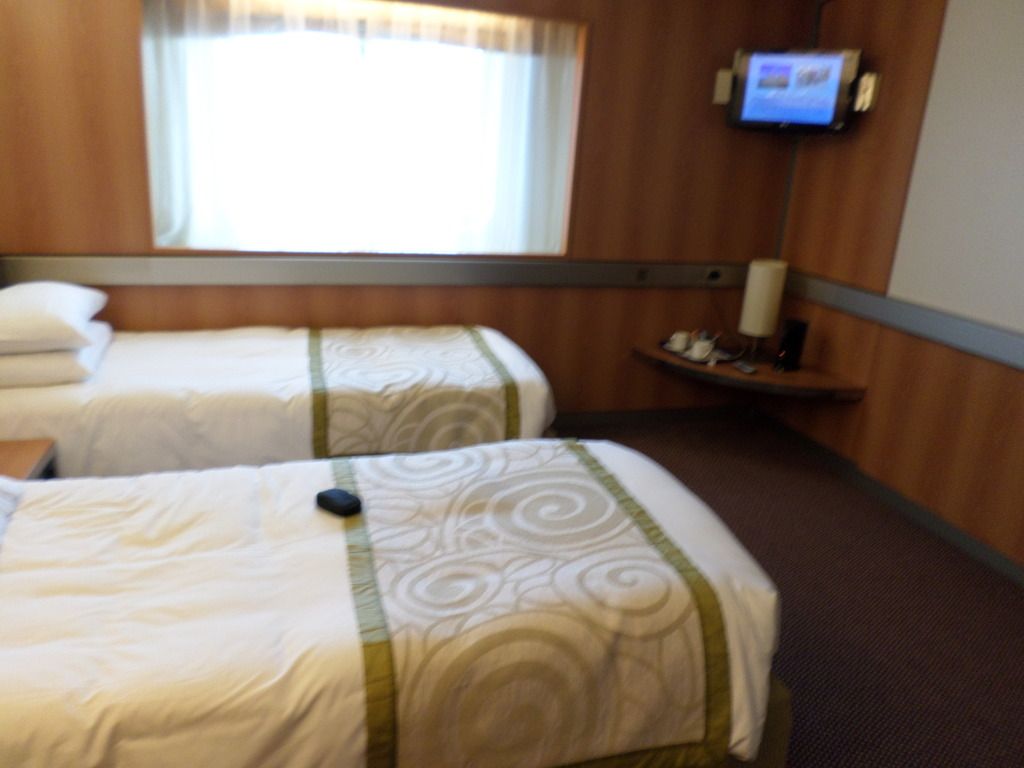 cabin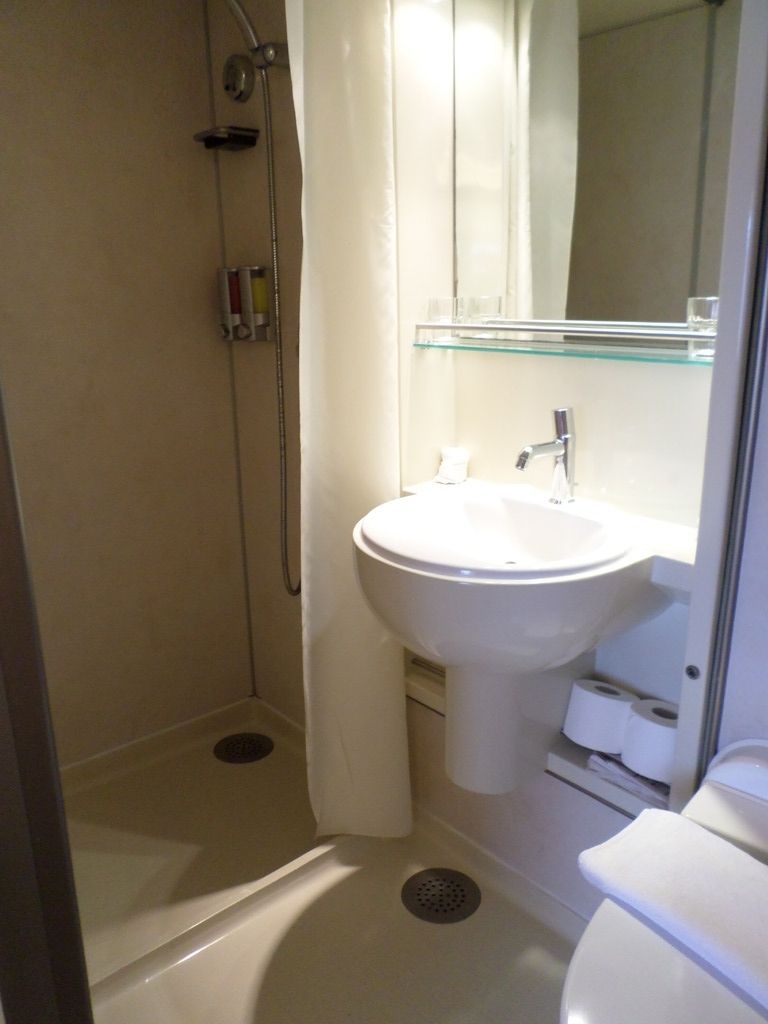 cabin bathroom