This is an abstract of my full review which can be found on the following link
I had the good fortune of being able to book a Yacht Club Deluxe Suite ( 267 sq. ft. : balcony 62 sq. ft.) on deck 18, on the port side ( the sunny side on the day at sea ).
The size was almost the same square footage as the YC 1 cabin I had on Divina, but it was shorter and wider. A big improvement in the "feel" of spaciousness.
Our Cabin for this cruise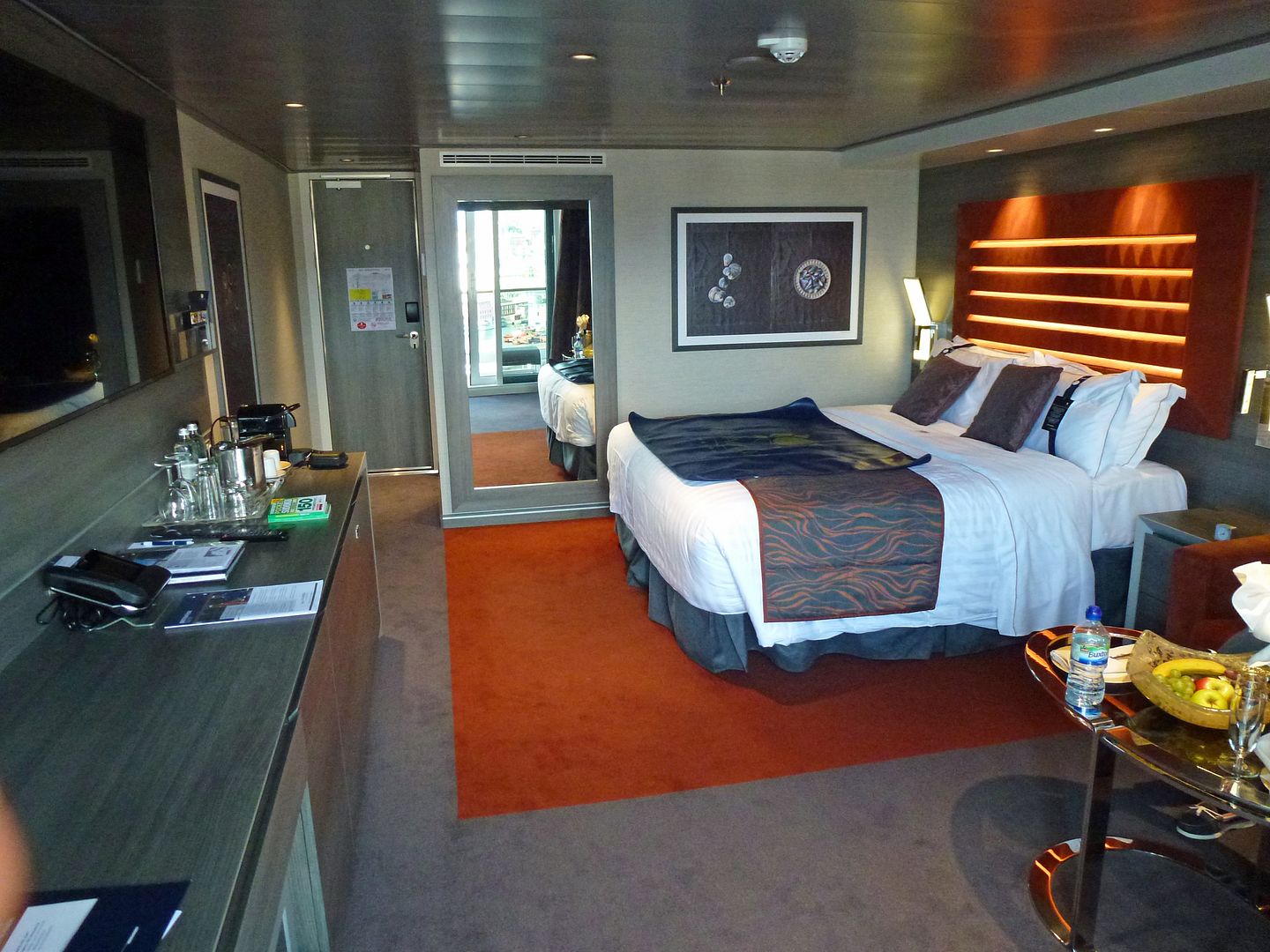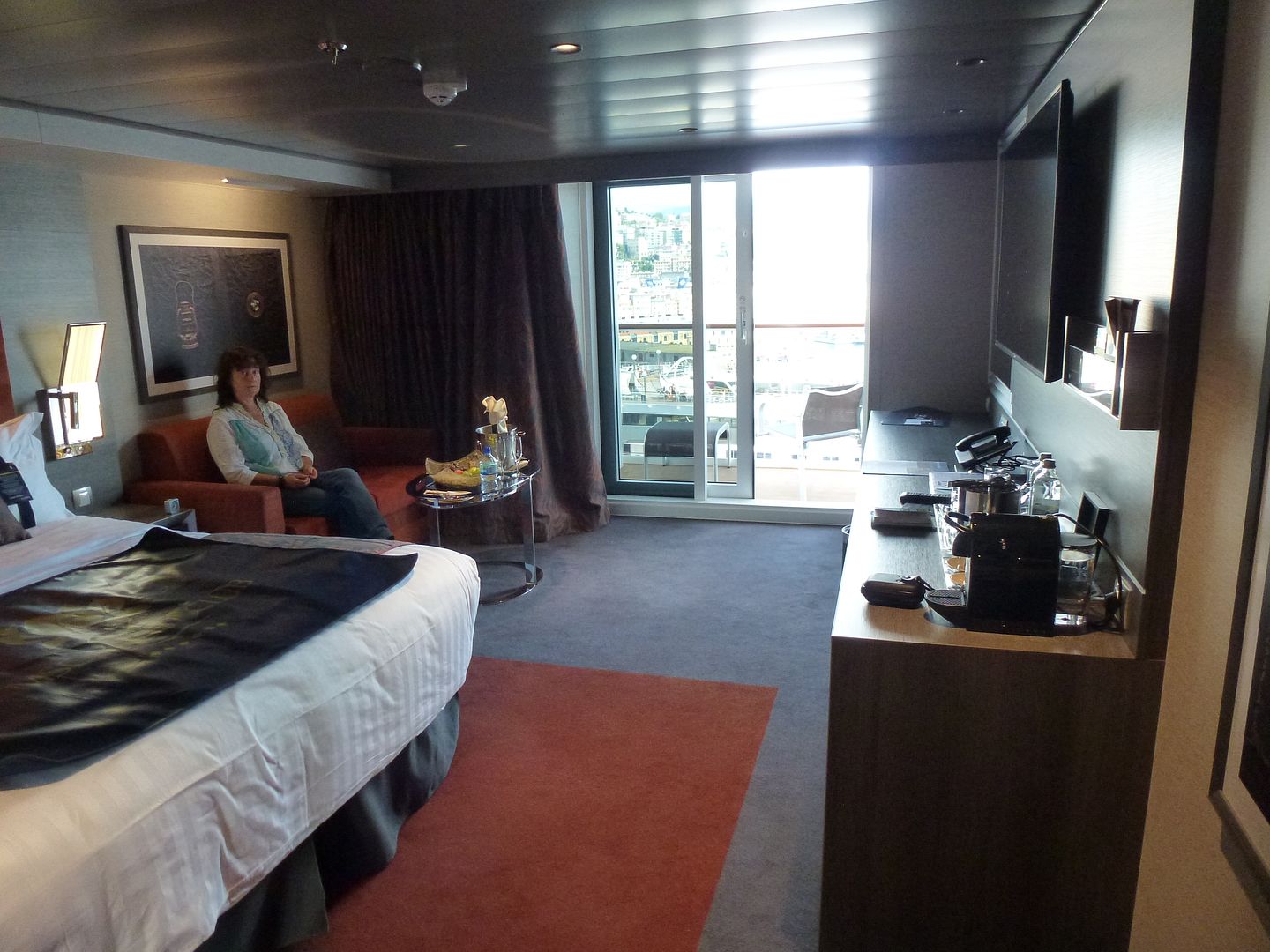 The cabin on Divina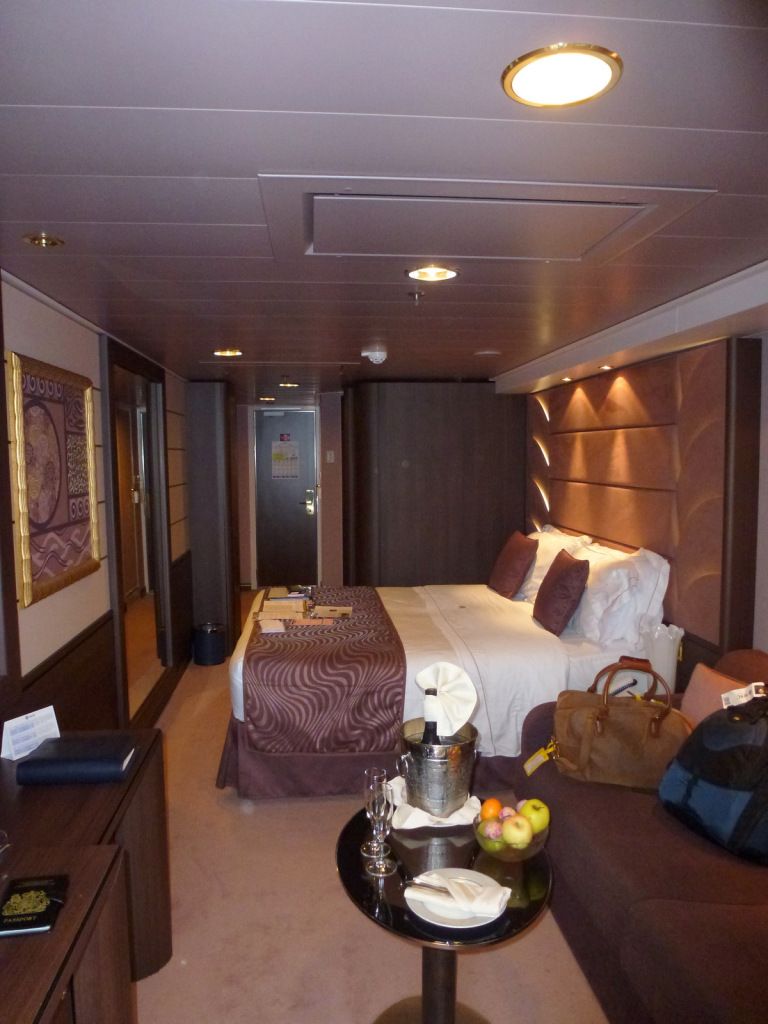 The two cabins comparison of floor plan
The cabin bathroom (40 sq. ft.) was very different to Divina's. No bath Is the first thing you notice, but, the shower is a very great improvement. The shower was like a mini wet-room measuring 5.5 x 2.5 feet. It had a glass panel along one side for about 3.5 ft. and then an opening for the remainder of the partition. No door or curtain. The other nice thing was there were two shower heads; the standard wall mounted spray head in addition to a large overhead "Rain" shower fitting.
One area that needs improvement on all MSC ships is the need for heated bathroom mirrors. It only takes about 30 seconds to render the mirror totally useless as the mirror mists up.
The Shower:- notice the lack of any sort of door, and also notice the large square overhead "Rain " shower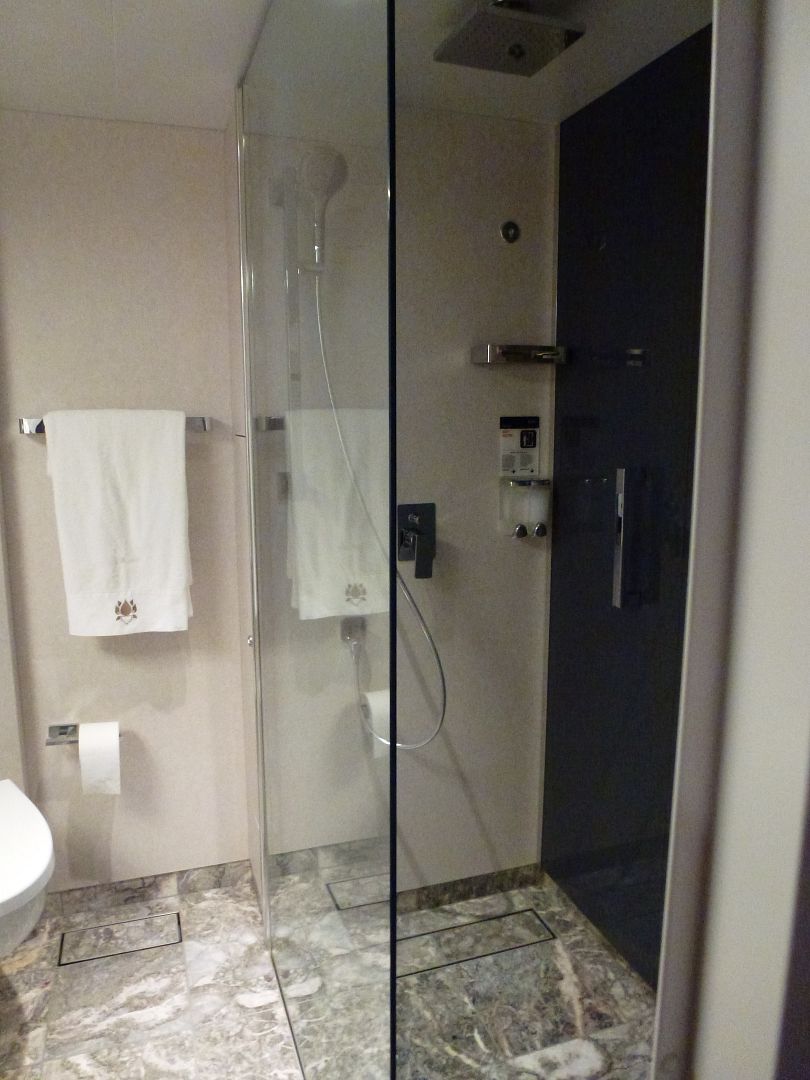 the cabin had a good amount of storage space, There were a full double width wardrobe. for hanging clothing, and a half width cupboard with 6 shelves, in the small vestibule outside the bathroom door.
In the main cabin there was a run of fittings which had three cupboards, each with 3 drawers, a desk with a single drawer and a space for your legs when seated on the stool, the run was finished off with the mini-bar. there were power outlets, two European + USB, and two USA sockets, finally there was a good hair-drier in the single drawer.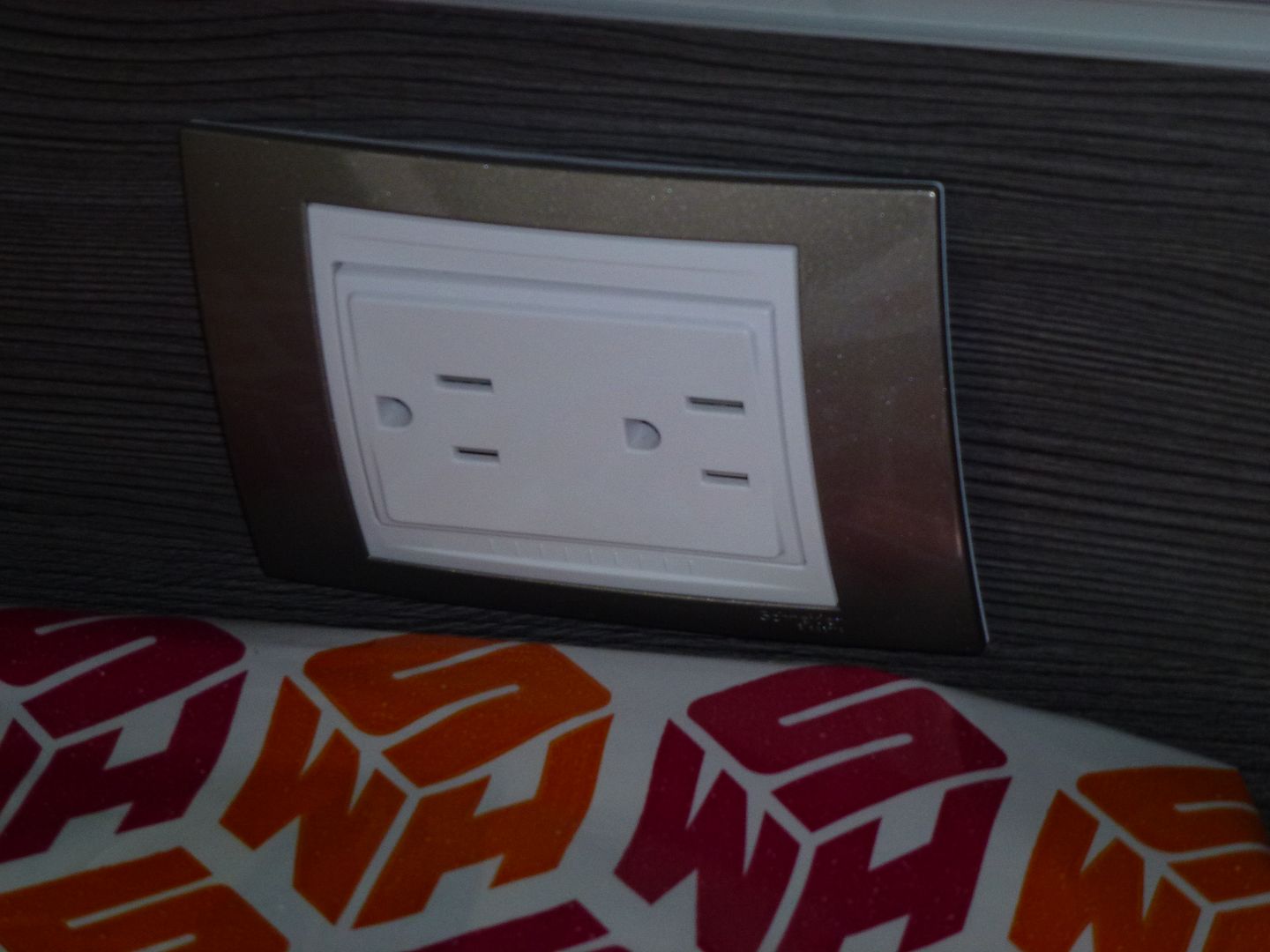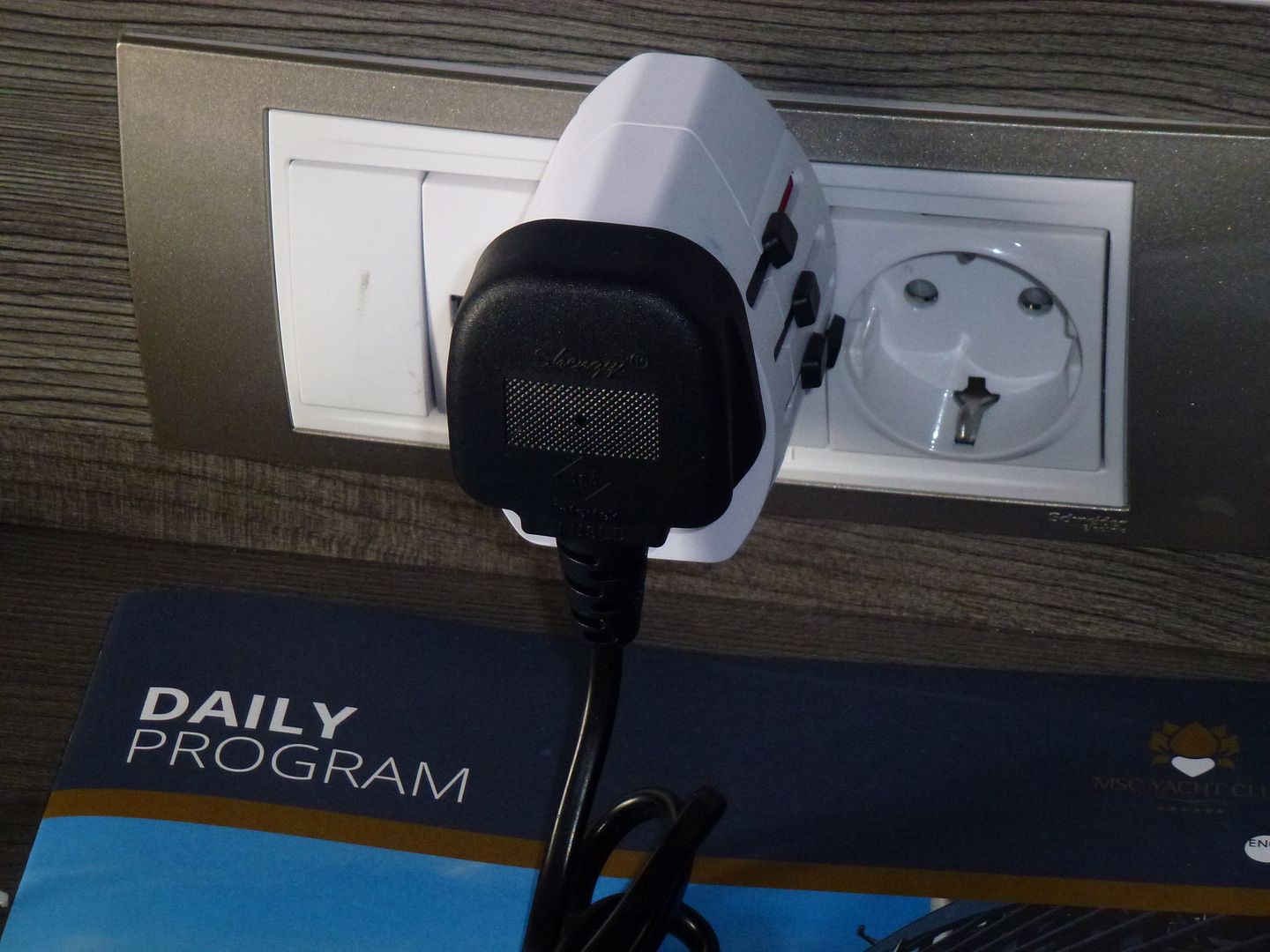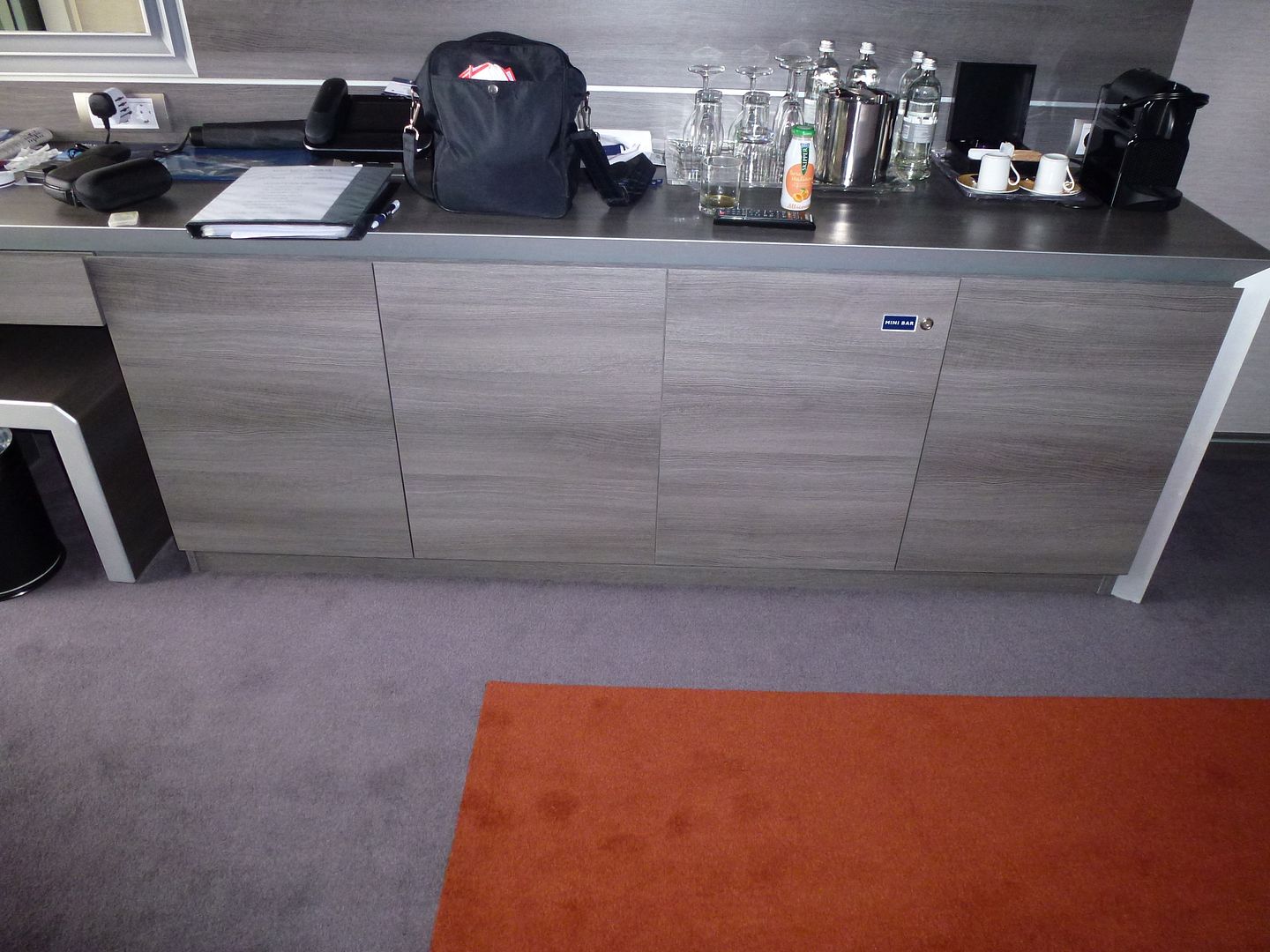 There was ample storage for cases under the bed , and finally each bed-side cabinet had 2 drawers.

The balcony
was an adequate size (~60 sq. ft.)and had two chairs and a table/footstool on it.
One really annoying aspect was that on 3 days they did a balcony wash, which meant you had to stay off your balcony for the time they had all the interconnecting doors open.
This was overkill in the extreme.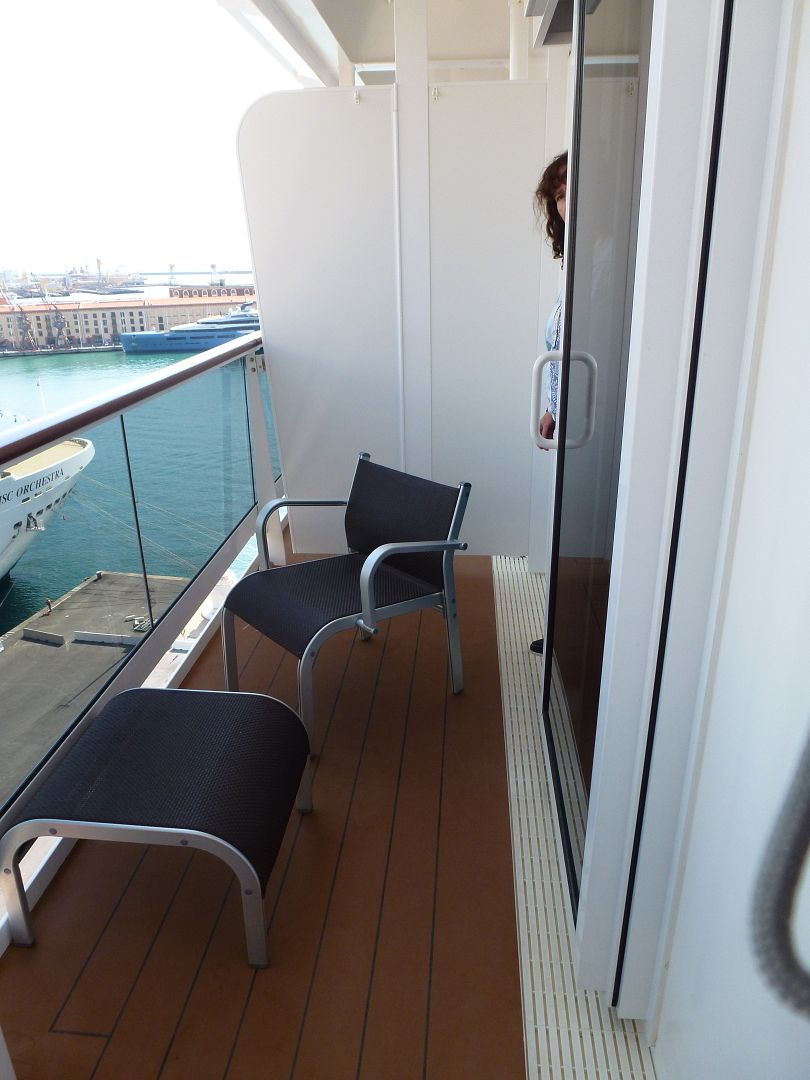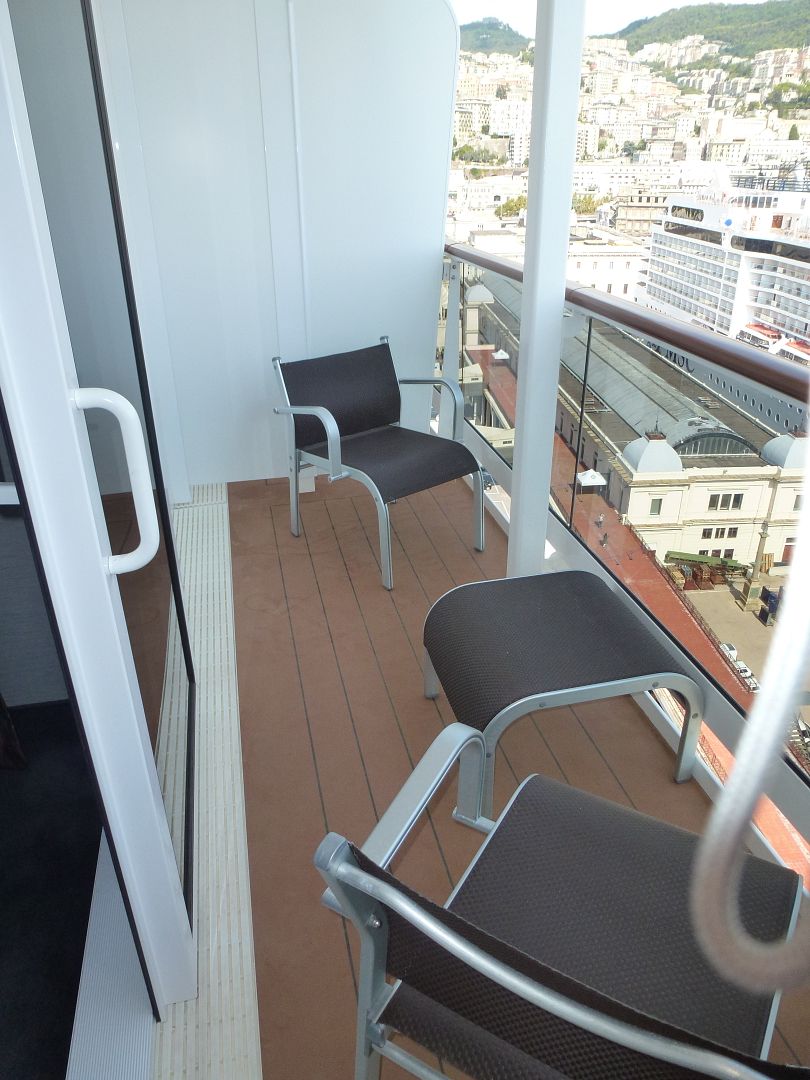 Some neat touches were switches next to the door which say "make up room" and "DND" (Do Not Disturb) on them.
The A/C was linked to the key slot, so it was off if you went out of the room. It was also linked to the balcony door, so that if it was open the A/C switched off
There were very nice reading lights on either side of the bed which gave bright light in a concentrated zone and were fully articulated, so pointing the beam of light was simple. They were operated by touch sensitive on/off switches,(look carefully in the image, on the right hand side to see the reading lamp)