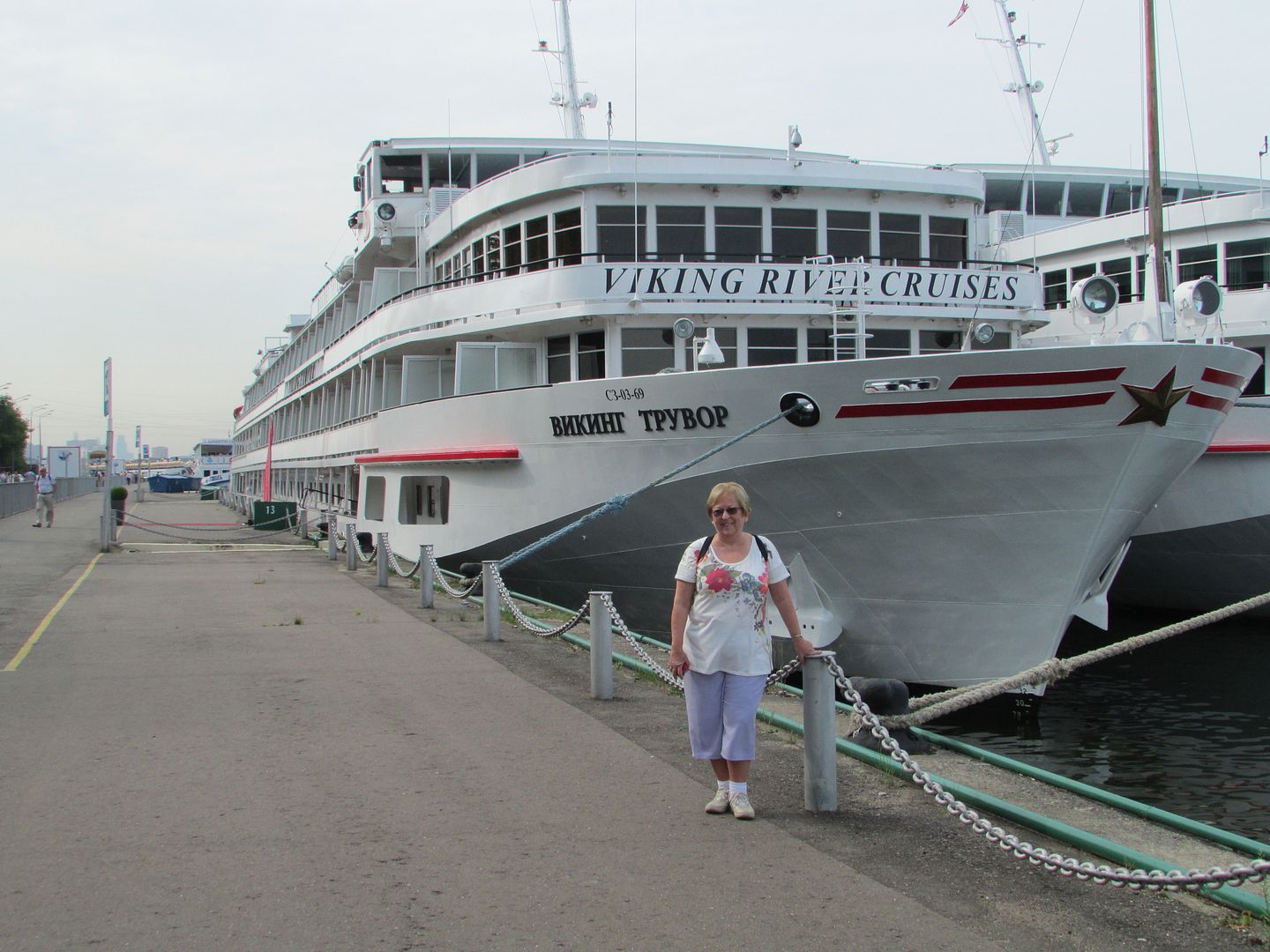 We have wanted to return to Russia since we visited St Petersburg on a Baltic cruise in 2009.
After reading positive reviews of Viking River cruises, we looked at the itineraries they had to offer and noticed the Waterways of the Czars which sailed between Moscow and St Petersburg, stopping along the way at what looked like places of interest which would give us a taste of Russian rural life as well as that of the big cities.
We booked in April 2012 and were impressed with the service we received from the moment we booked until we waved our Viking Truvor staff goodbye at the completion of our cruise.
The booking process was easy and the information we received regarding flights, visas and our choice of cabin was excellent.
We opted for cabin 300 which was ideally situated on the middle deck on the starboard side. We were located just the other side of the staircase to the restaurant and the 24 hour tea/coffee facility. The reception was on the deck below and the bars one or two above so there was never a need to use the lifts.
Reception
Our cabin was on a par with the average ocean going ship for size and storage. The beds were comfortable, we had a TV with a choice of several channels enabling us to watch the news, a film (not that we had much time for that) and a channel to watch on board lectures should we have missed one or preferred not to go up to the Sky bar at the time.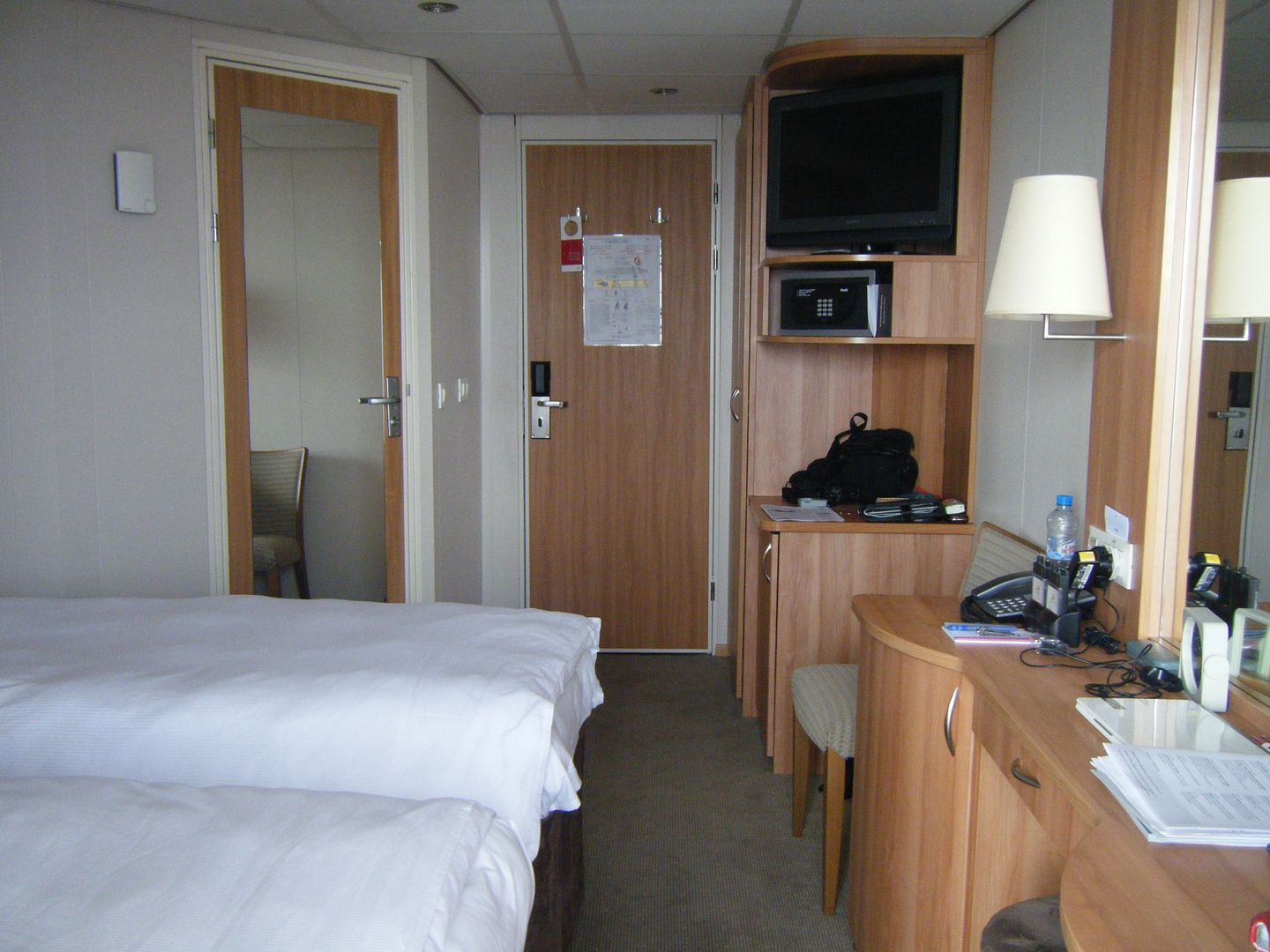 The bathroom was spacious enough with a good size shower and well equipped with L'occitaine products.
The shop on board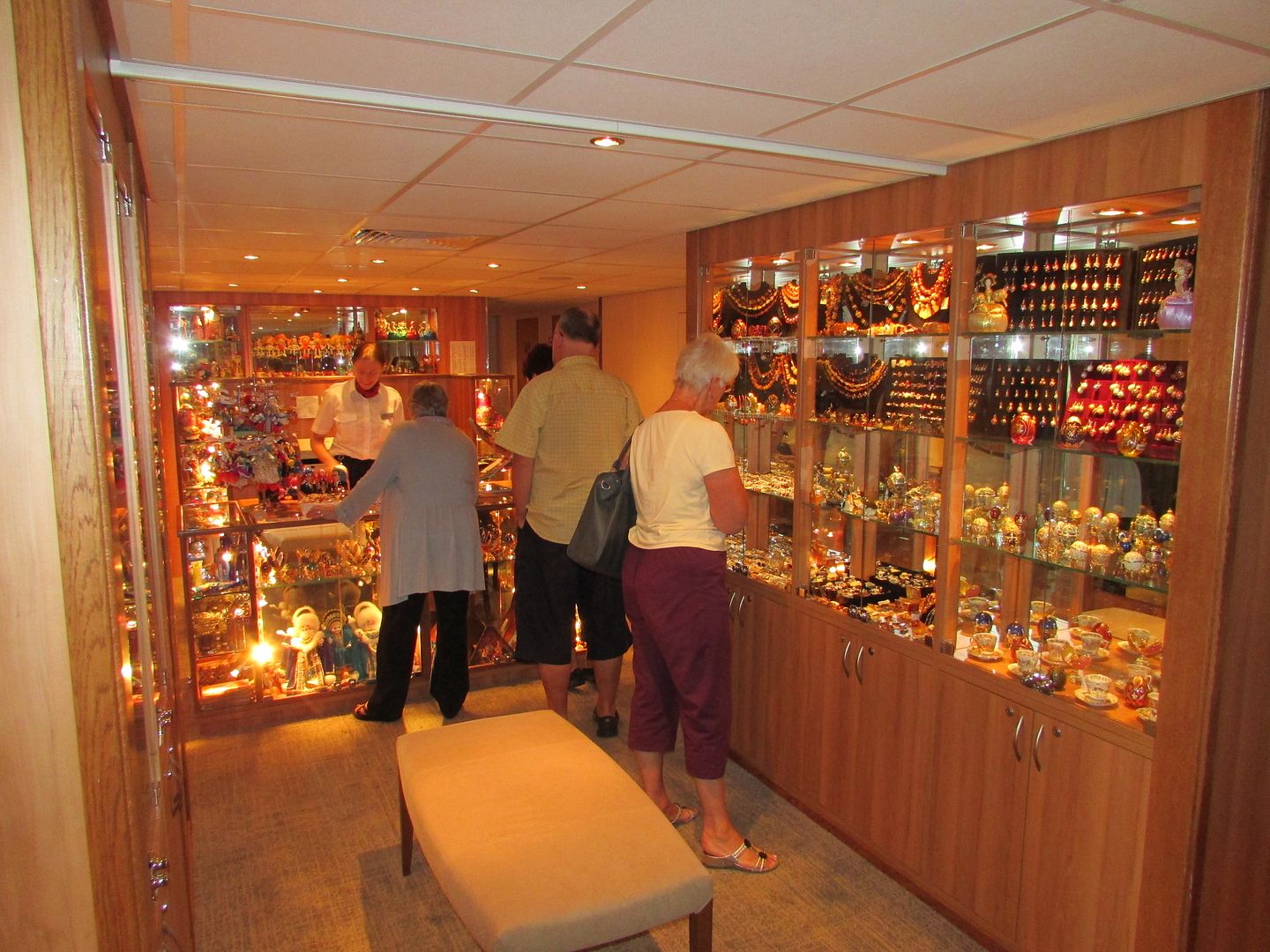 Our balcony was equipped with a table and two reclining chairs where we enjoyed relaxing on occasions to watch the world go by, or to watch us going through many of the locks along the route.
Dining on board ship was at set times depending on the schedule of the day with regard to excursions. Dinner was usually served at 7 pm which was fine for us as we tend to opt for early sitting on Ocean cruises.
The food was good with plenty of choice for us, however I did notice one or two complaints from passengers who had specific dietary requirements. One lady in particular had a wheat allergy and was not happy with the way in which her needs were handled. There was no pre-planning the day before and she therefore had to take what was offered each day.
If I had to make a negative comment regarding the catering, it would be regarding breakfast. Whist I accept that we Brits rarely get tea served as we like it, I got round that by making my own at the tea station (the water was boiling) and taking it into the dining room with me. However, the bread was less than satisfactory in my opinion and the 'toast' served was never remotely browned and was always cold. The choice of cereals was not good either but suffice to say that we were never hungry.
To our surprise, we British were a minority on board, there being a majority of Americans with a few Australians and Canadians. Everyone was very friendly and as we tended not to sit with the same people at meal times, had some really interesting conversations, interlaced with quite a bit of laughter too.
The crew were mostly Russian or from the Philippines and were also very friendly and helpful.
We had 3 resident Russian guides on board- all from St Petersburg and all very good at their job. We were assigned to Victoria who never ceased to keep us informed and often amused too on our daily excursions.
The Cruise Programme Manager Kathrin was German. It was her job to ensure that the scheduled excursions (most of which are included in the price of the cruise), went off without a hitch and it was she who gave us a brief port talk each day before dinner. She also had a great sense of humour as well as being extremely informative.
The Hotel manager Dieter, also German, was forever making sure that everyone was happy and was always there to wave us off on our trips and there to welcome us back again.
A massive bonus for me on Viking was the free wi-fi. It enabled me to post a live blog from the comfort of our cabin (I took my net book with me) and cost me nothing except my time, which was carefully chosen so as not to encroach on anything we wanted to do. On ocean cruises, I have always had to pay for internet time and also have never had the luxury of a signal in our cabin.
As I have covered all the ports in my blog, I will just add the link which says it all really.
My Blog whilst on board the Truvor
.
Would we travel with Viking again? Yes, we most certainly would.