This is one that should be avoided! Cabin 5110.
We upgraded straight away.
The photos were taken in a hurry, just as we were leaving to change cabins.
The cabin was supposed to be one of the better OS ones but in my opinion only 6 could have been worse.(5111,5112,5114,5115,5116 and 5117. 5109 opposite would presumably be just as bad.
The noise and vibration when the engines started was unbearable. Everything in the cabin rattled. I know this would only happen at certain times and maybe we could have put up with it....but
feet would have banged against the wall or the whatever it was at the right hand end of the bed. It sloped too.
My clock and my torch have to be at the side of my bed. Where?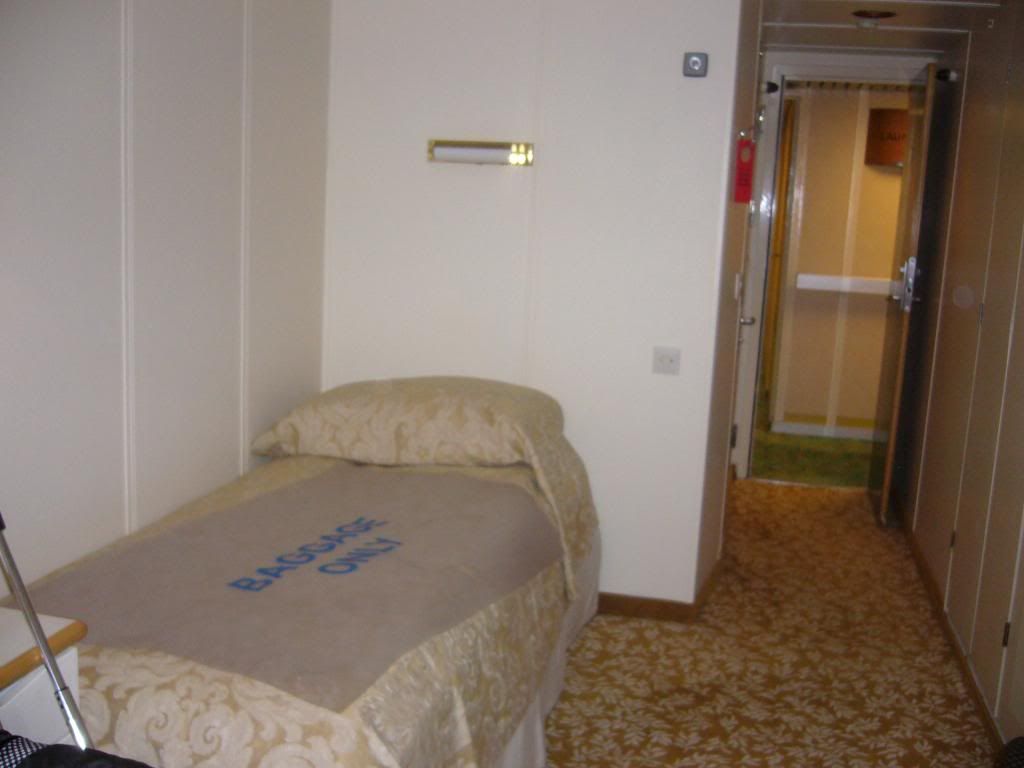 The WC was really small and I am big and tall.
I suppose underwear might have been happy in the vegetable racks.