On our Portugal/Spain cruise on Black Watch in November 2013, we booked an outside cabin on deck 3 which is called Marina Deck.
Although it is a cheaper grade cabin, or 'steerage' as I call it, we were pleasantly surprised at how spacious it was and with amount of storage space.
The beds were configured in a L shape layout which meant that there was plenty of room in the centre of cabin.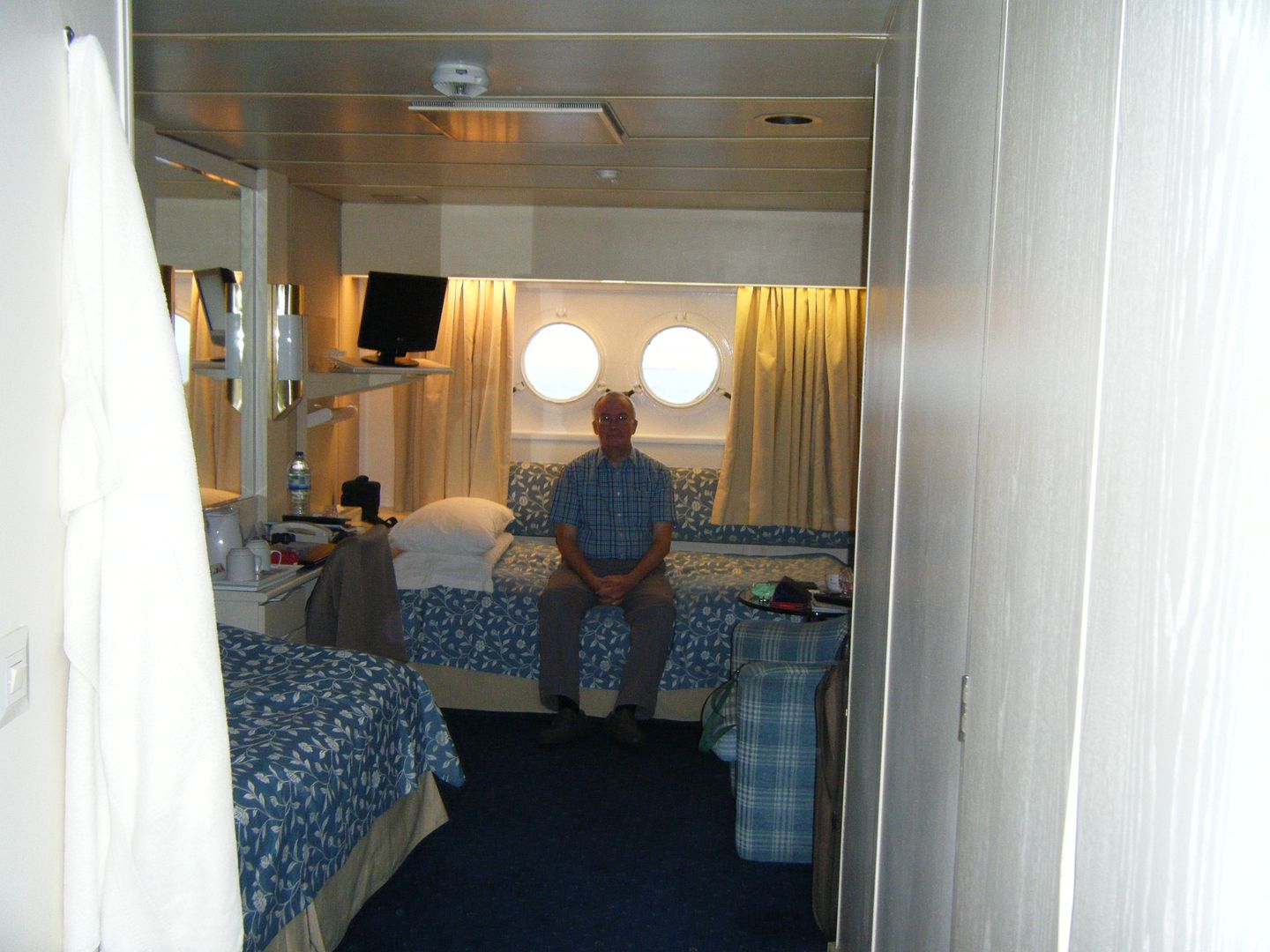 There were 8 drawers in the dressing table; 4 either side and 2 wardrobes which provided plenty of hanging space plus another 5 areas for storage. These consisted of a lockable drawer which was a substitute for a safe and 4 sliding open drawers for just about anything. Although our cruise was only for 8 days, we found that we had more than enough storage space some of which remained empty.
As you can see by the reflection in the mirror, the shower room/Loo was opposite the wardrobes. It was what most of us get with a standard cabin but it was still big enough and the actual shower cubicle was probably bigger than we have experienced before. The downside was the shower curtain which is never as good as a screen.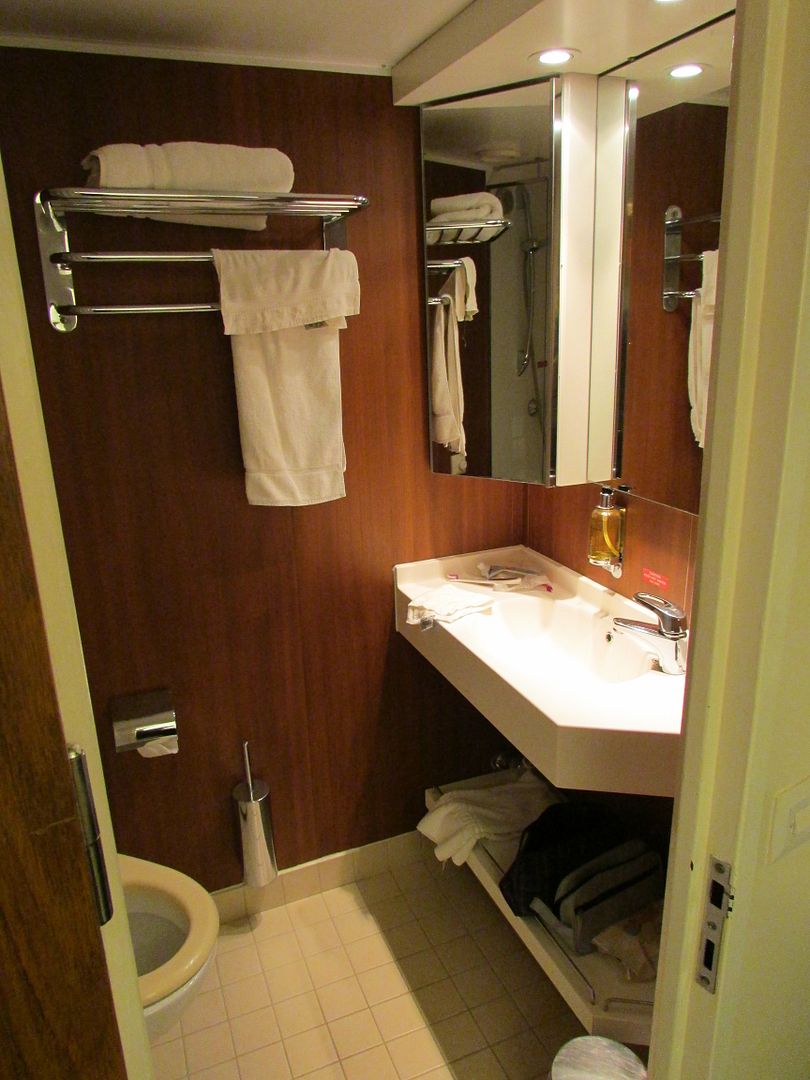 You can see from this view that the wardrobes are on the right and the loo/shower is opposite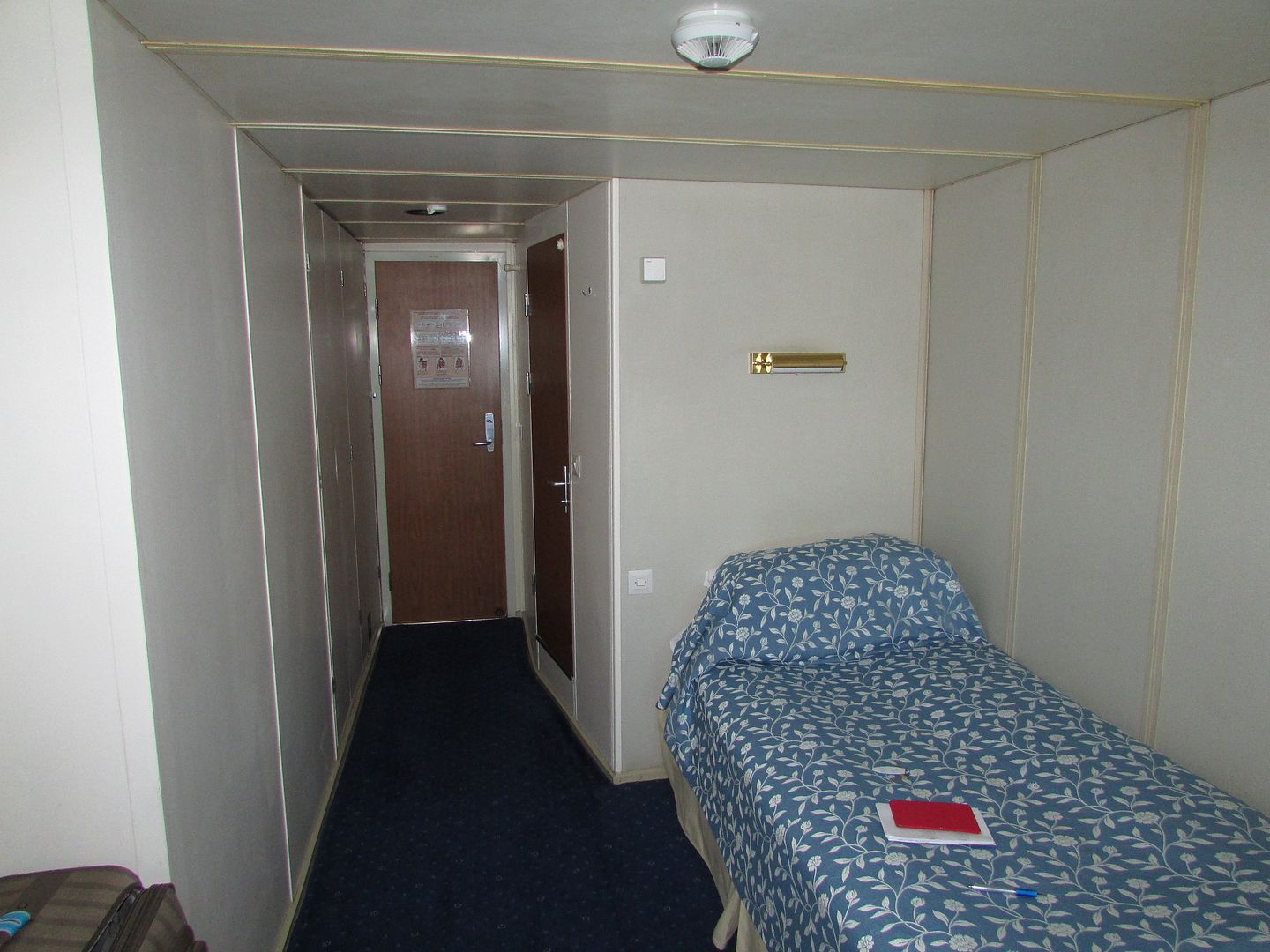 The downside of having a cabin on deck 3 is that we tended to use the lifts more than we would have liked as we spent most of our time on decks 6 & 7. That said, it was a cheap cruise and we were more than happy with what we got for what we paid.